12th Day of Cheese-mas – Love Cheese's Yearly Round-Up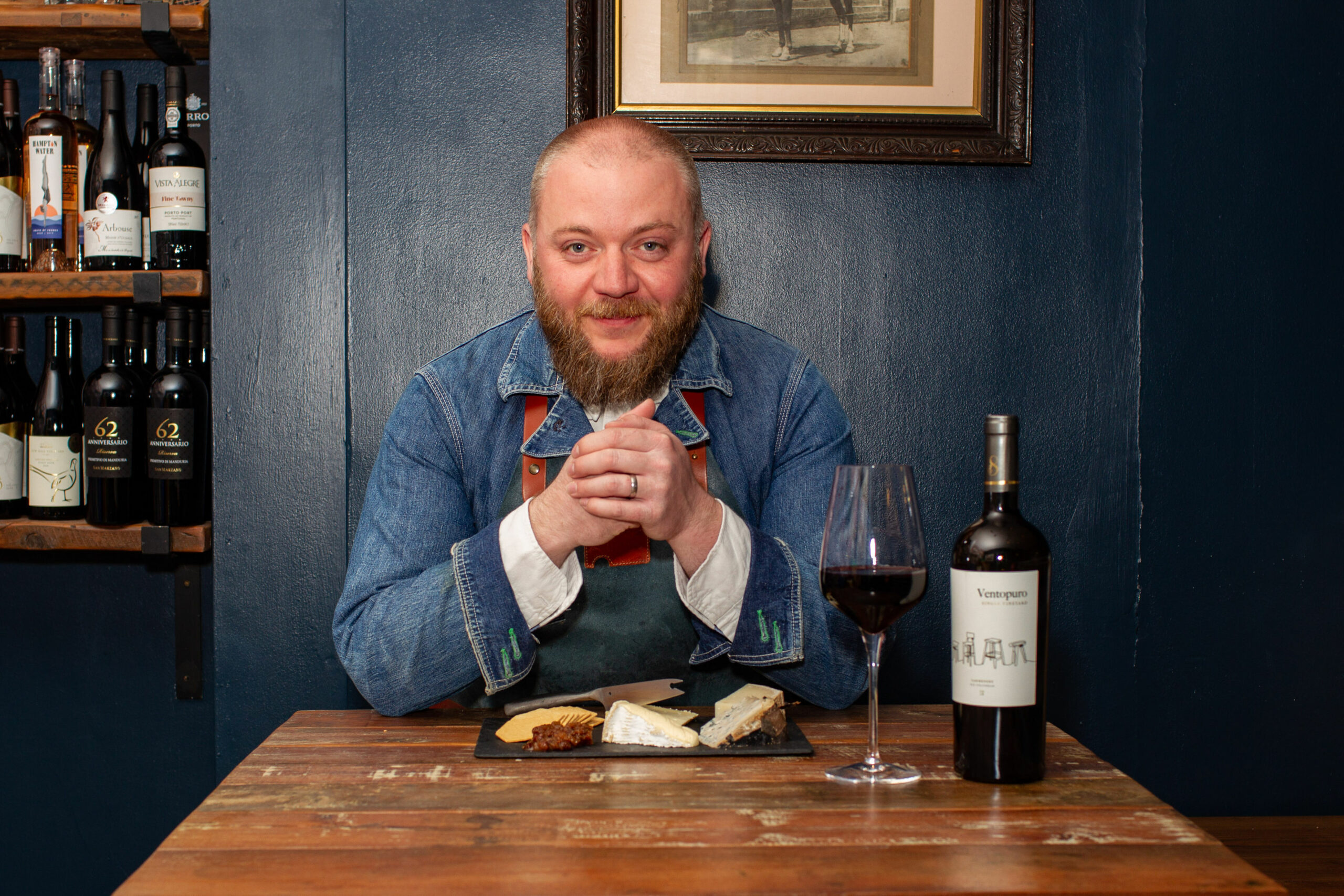 2021 has now drawn to a close. And so, we're taking a look back on all the cheesy events that you may have missed this year. 2021 was a record breaking, wine drinking, cheese eating year here at Love Cheese, and we didn't let anything get in our way!
Come with us and revisit the past 12 months … Are you ready to get your cheese on?
---
January
We stepped into 2021 with new Covid rules that kept us indoors and locked down, but that didn't stop us sending out your orders! Our virtual tastings were back for the New Year and were bigger than ever, making Harry and Phoebes virtual tastings a massive hit across the country!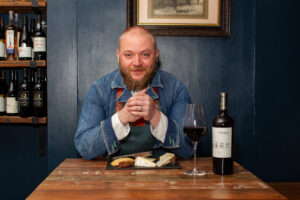 ---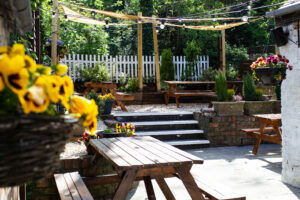 February
In February we continued to ship out your cheese and wine, but we also began our secret garden makeover. With the help of a wonderful family friend and shop manager Jordan, we were able to transform our back garden into our own, complete with gorgeous flowers and twinkling fairy lights.
---
March
March was a month of sunshine, six people and lots of drinks! The rule of six was introduced, (as well as a heatwave!!) and we celebrated our days in the sun with LOTS of beer and wine! We can't remember much else that happened in March, except that it was absolutely fantastic!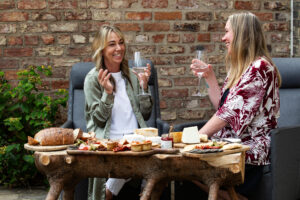 ---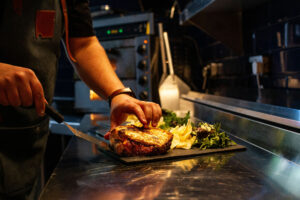 April
This month we saw eased restrictions, including the opening of shops and cafes, meaning that we could finally unveil our Secret Garden!! We introduced a brand spanking new cheesy menu, complete with toasties, nibbles, and you guessed it, cheese! It was fantastic to see our café full and bustling again with customers, old and new!
---
May
In May we began to speak with our trade suppliers again and our friends at local restaurants! Rattle Owl, The Whippet Inn and Dyls looked to us to supply the perfect cheese for them. Our secret garden was as busy as ever and we continued to ship out our virtual and corporate event boxes across the country!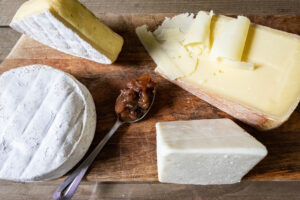 ---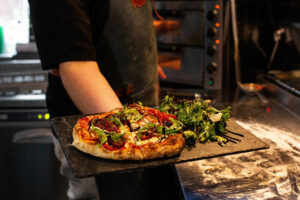 June
We continued to soak up the sunshine (and wine!) And expanded our café menu, testing different pizza toppings and beers, which was definitely the cheesiest experiment we took part in this year! We also hosted some seasonal virtual events like our rose wine and cheese night that was perfect for the arrival of warmer evenings.
---
July
In July we launched our party packs, a self hosted cheese and wine party that were perfect for celebrating with friends. Our team took a break from virtual events to focus on other orders; we celebrated Yorkshire day, and shared some of our favourite dinner and wine pairings! All in all, July was delicious!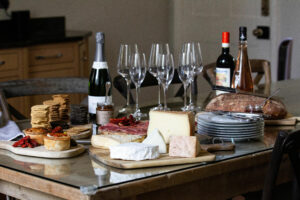 ---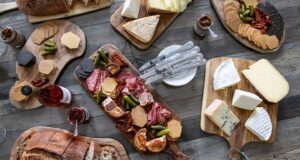 August
We began the month of August by updating and increasing our range of gift boxes and hampers as well as creating engagement and birthday themed hampers. We celebrated national Prosecco day in the SpeakCheesy café with pizza and hosted some wonderful private events for our fellow cheese lovers!
---
September
In September our virtual events were back up and running, and our team was busy with all your cheesy orders! We also held two fantastic events in our café including a pop up event from Chef Luke Anderson which included fantastic 5 star courses. And we couldn't forget The Big Cheeses 'Connoisseurs Corner' event, which showcased some of the finest cheeses and wines we have to offer.
---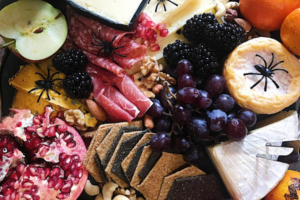 October
In light of the spooky season, in October we hosted the 'Night of the Living Red' event, a red wine themed evening that was the first online and in store event in Love Cheese History! We also showed you how to create a fantastic halloween cheeseboard and hosted our 'All about the Blues' event which was complete with a live blues band! What a treat October was!
---
November
We kicked off November with some explosive wine and cheese pairings for bonfire night and launched our monthly subscription service, which is the perfect way to get wine and cheese on demand! Some of you guys took part in 'The Grate Escape' our cheese and wine treasure hunt, which was certainly something we won't forget!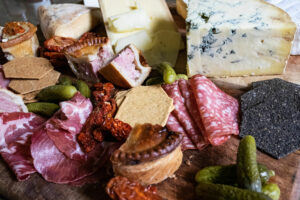 ---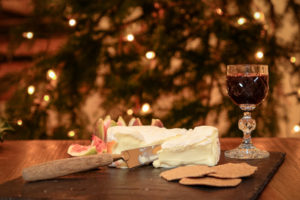 December
We've reached the end of 2021 and what a year it's been! We finished off the year by selling some of our hampers at the Winter Village in York, as well as sharing some of our favourite cheesy festive dishes. We had a record breaking amount of Christmas orders this year, hopefully to be enjoyed with family and friends, but we can't stop you from eating a kilo of cheese! And we couldn't forget The 12 days of Cheese-mas, could we?
---
If 2021 has taught us anything, it's that we should celebrate every occasion, big or small, and not let anything stop us from achieving our dreams (and eating cheese!). We hope you've enjoyed the 12 days of Cheese-mas as much as we have, and hope that you have a wonderful 2022.
Love Cheese x
Written by Maddie Bricklebank