Cheese…? On Pancakes…? Go on, then!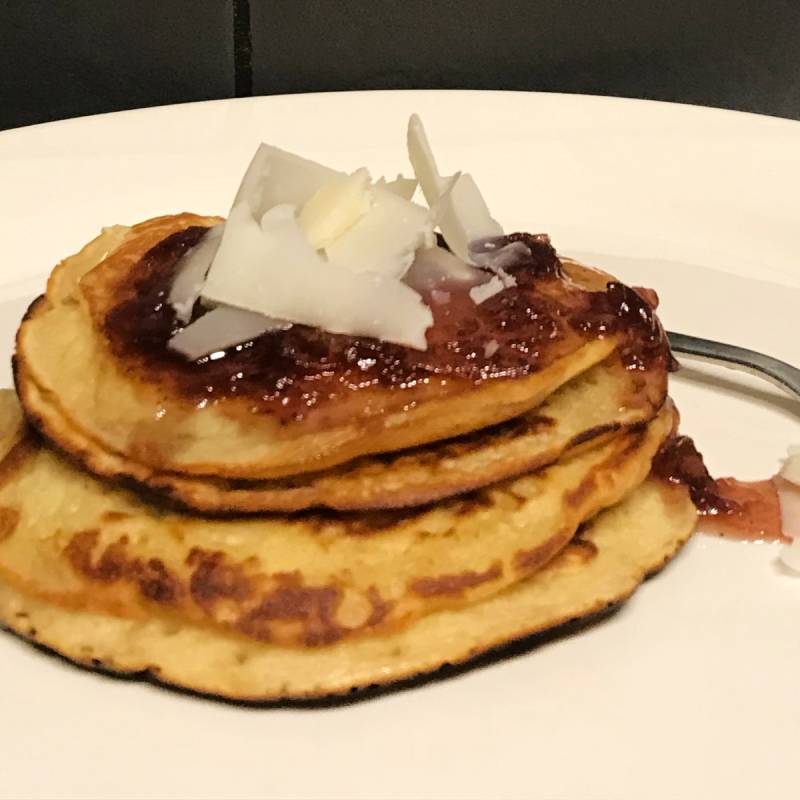 The best Tuesday of the year is here!
Yep, Pancake day is here! And as lockdown continues and spring begins to approach, we're looking for any excuse for a celebration at this point, right? Well, Pancake Day is one of those days and brings us all a little excitement and joy during our 3rd lockdown… and here at Love Cheese we've been finding more reason than ever to add cheese to every event in the calendar – because why not?
So, while you may not usually pair cheese with pancakes… Shrove Tuesday in lockdown begs for a pancake breakfast, lunch and dinner. Put the choccy spread aside as we've compiled some of our favourite savoury combinations that are sure to leave your mouth watering.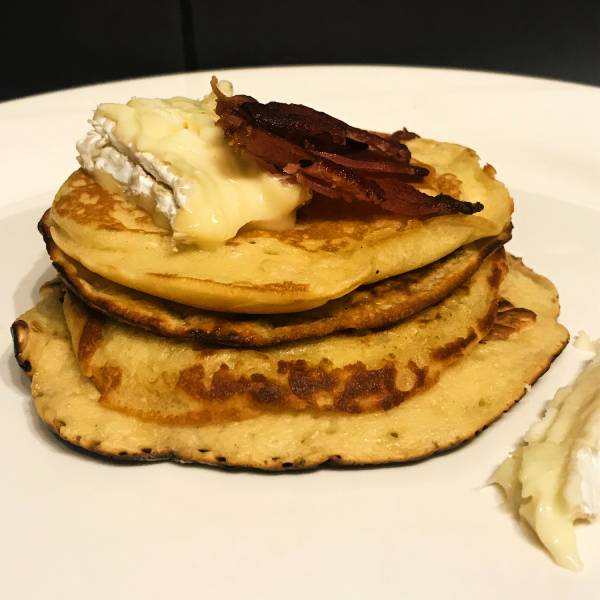 British Brie and Bacon
Despite originating from France, some of our favourite brie's are made only four hours away from our shop in York!
Fen Farm, located in Bungay, crafted the silky-smooth Baron Bigod, a buttery brie mixed with bloomy and earthy tones to give it the extra flavour that your typical brie doesn't have. Combined with salty bacon, this blend of creamy brie and crispy rashers is the perfect balance of textures and flavours for you to enjoy.
For those with a sweet tooth, adding a spoonful of cranberry sauce to your dairy can create that perfect sweet and salty combo you've been craving.
Veggies do not fear! There are also some delicious substitutes for you to enjoy that are meat free, but just as tasty. Swap out Baron Bigod with Wigmore, a creamy British brie, boasting sweet and fruity tones, and trade that bacon for some salty nuts such as walnuts or pecans to get that much desired crunch.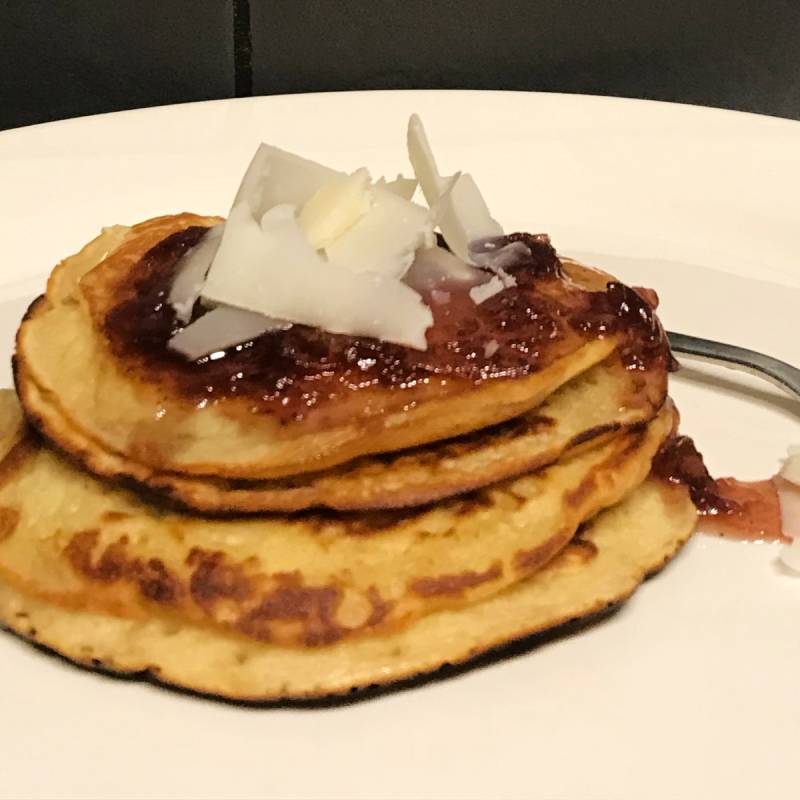 Shaved Goat's Cheese and Caramelised Onion
For all you goats' lovers out there, this sweet combo is certain to get your belly rumbling! Ribblesdale mature is the perfect goats' cheese, with nutty and fruity flavours plus a hint of caramel to top it off. Combined with a drizzle of sweet caramelised onion, this partnership of smooth and crumbly is the perfect 'melt in your mouth' experience giving you the most incredible texture that is essential for a cheesy pancake.
For plating up, we suggest placing the caramelised onions on your pancake first and then topping it off with shaved Ribblesdale Mature for optimal enjoyment and contrast between your flavours. Don't be afraid to experiment with this! By adding veggies such as tomatoes, peppers, or fried mushrooms to your pancake you can create a whole new taste sensation. You could even include pine nuts to your cheesy treat!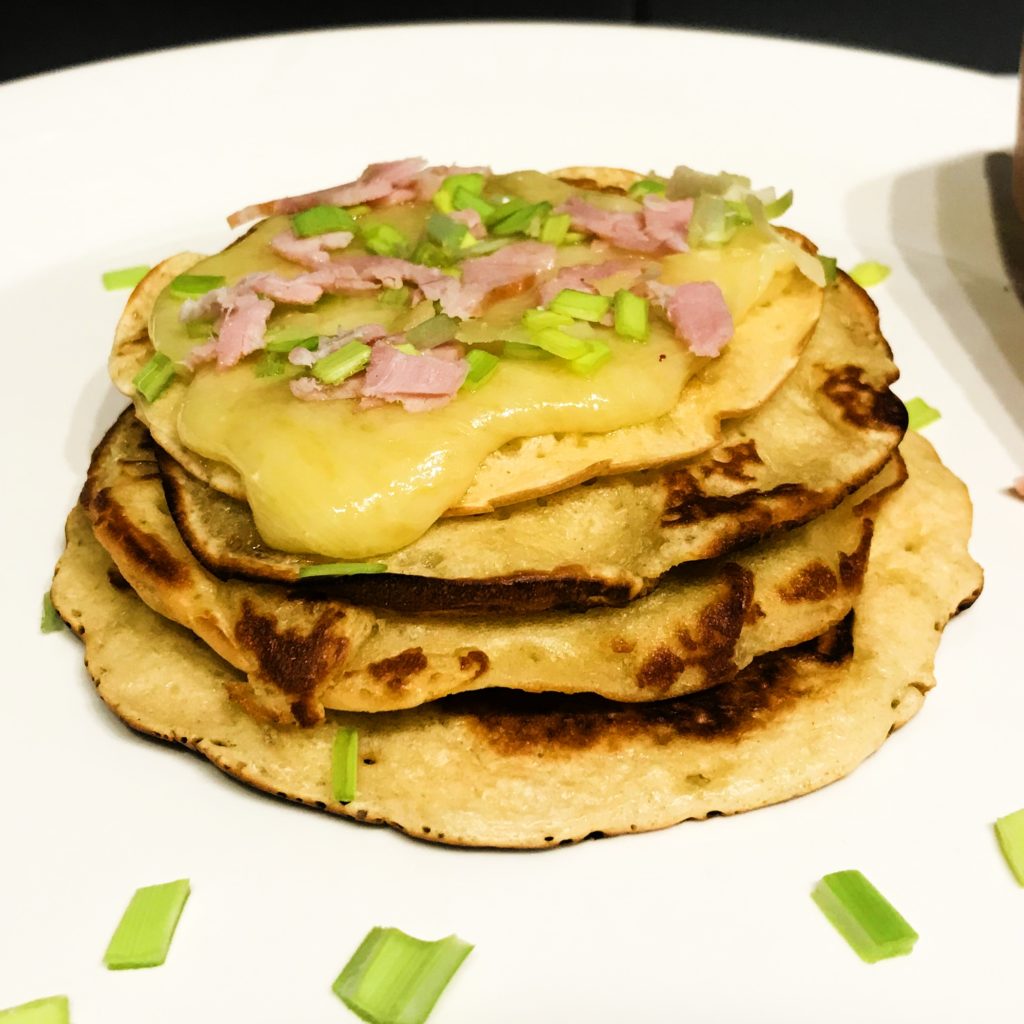 Ham, Cheese and a sprinkle of Leek
With hard cheeses, there are hundreds of options meaning that sometimes it can often be hard to choose! To help you decide, we have collected some of our Love Cheese favourites that are perfect for your exploration into the world of savoury pancakes. To intensify the taste of this pancake, we have paired these cheddar cheeses with a slice of smoked ham and a scatter of spring leeks to give this meal a crunch.
This cow'scows milk cheese is like a classic cheddar but better. With the texture of a traditional cheddar and scrumptious sweet and nutty undertones, this is the perfect cheese for someone who enjoys cheddar with a twist. Doddington Dairy is also local to Love Cheese, situated in Glendale, a town only 1 hour north from York.
This French cheese will be a favourite for anyone who enjoys a seriously nutty and earthy flavour, which pairs perfectly with a tasty slice of ham. This cheese gets its name from the region it was born in (Franche-Comté) in France, and due to the diverse land that the cows graze on, the unique earthy taste is created.
This cow's milk cheese is different from the rest. Perfect for someone who enjoys a more floral and fruity flavour with a gorgeous silky texture, ideal for a contrast with a pairing of crunchy spring leeks. Hints of a crunch are created through the crystals withinwithing the cheese that pack an intense flavour to enjoy.
All of these cheeses would be great simply grated into pancake batter for a savoury taste explosion! While we love a good recipe, we can also appreciate that sometimes simple is the way to go.
Sharing is Caring.
However you choose to enjoy your pancakes on Shrove Tuesday we hope it is filled with lots of cheesy goodness.
Make sure to tag us on Instagram or Facebook with the hashtag #LOVECHEESEATHOME as we'd love to see your creations!
Share with us your own cheesy pancake creations… We want to know what you go for whether its one of these or one of your own recipes.
Make sure you tag us in your photos
Instagram – @LoveCheeseYork
Facebook – Love Cheese
Lots of love,
Love Cheese x
Written by Maddie Bricklebank