Creating a Spooky Halloween Cheeseboard…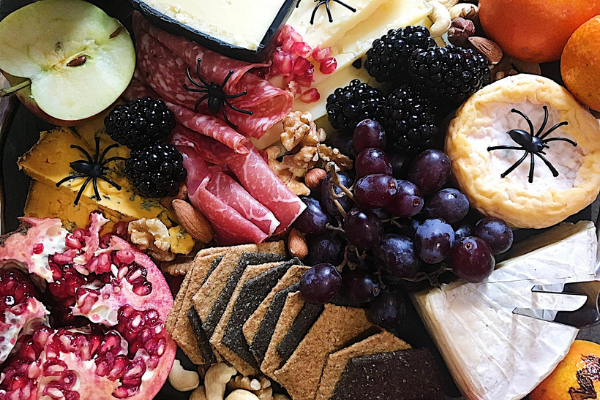 Time to swap out your sunglasses for a Witches hat and broom as the spooky season has finally arrived! Movie nights in, and all of the spooky games are amazing but for us, its all the fantastic food and wine that comes with Autumn that makes Halloween one of our favourite times of the year!
We've put together the ultimate step by step guide to creating a wicked cheese board that is sure to get anyone into the spooky spirit. Think bright, bold colours, intense flavours, and an all round delicious treat that is sure to impress all your friends and family.
We've chosen five different cheeses to decorate our board, but it's totally up to you when it comes to your own petrifying cheese platter. If you're looking for some inspiration, let us help guide you through some of our Love Cheese favourites, are you ready for bright colours, gooey textures and some absolutely delicious cheeses?This board is all about the big and the bold, so don't be afraid to experiment and find your favourites with this cheese board. We love adding cured meats, fruits, nuts and loads of extra goodies to our board but don't hesitate to add what you love!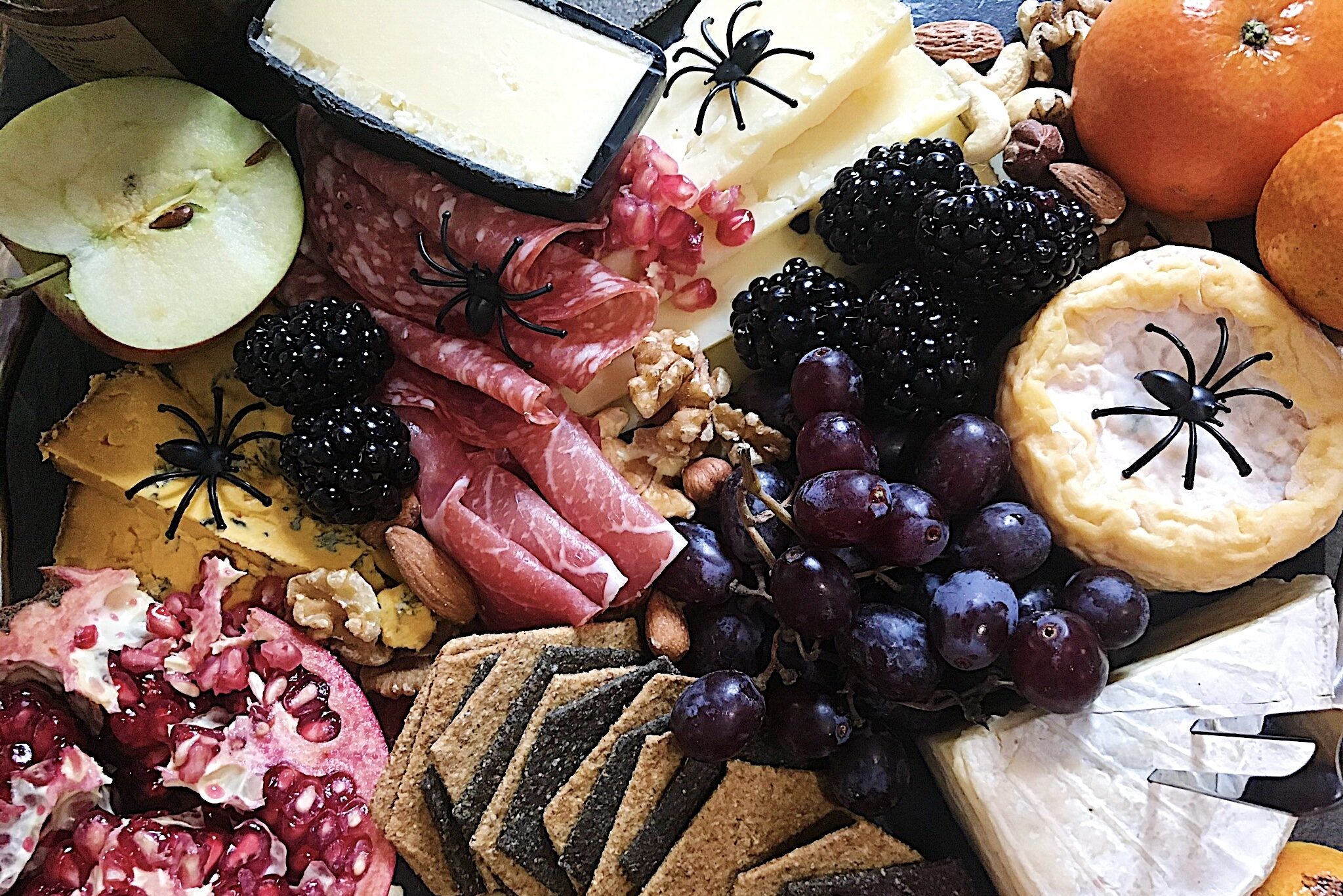 A step by step to build your cheese board…
1. Start by placing your choice of cheese on the board. We recommend separating them out across your platter and cutting them up into different shapes, (we loved the look of triangle slices) so you can easily grab whatever you fancy. We left our brain shaped Langres Brie as a whole but sliced our mini black bomber truckle in half to give the board a bit of brightness and a contrast.
2. We then went in with the cured meats. We started by folding each slice in half and placing them mainly in the centre of the board and surrounding a couple of cheeses. We added some slices of salami and chorizo but you can tailor your board to your preferences.
(if you are vegetarian then why not include Quorn cocktail sausages, or olives… You don't need charcuterie for a spooky board!)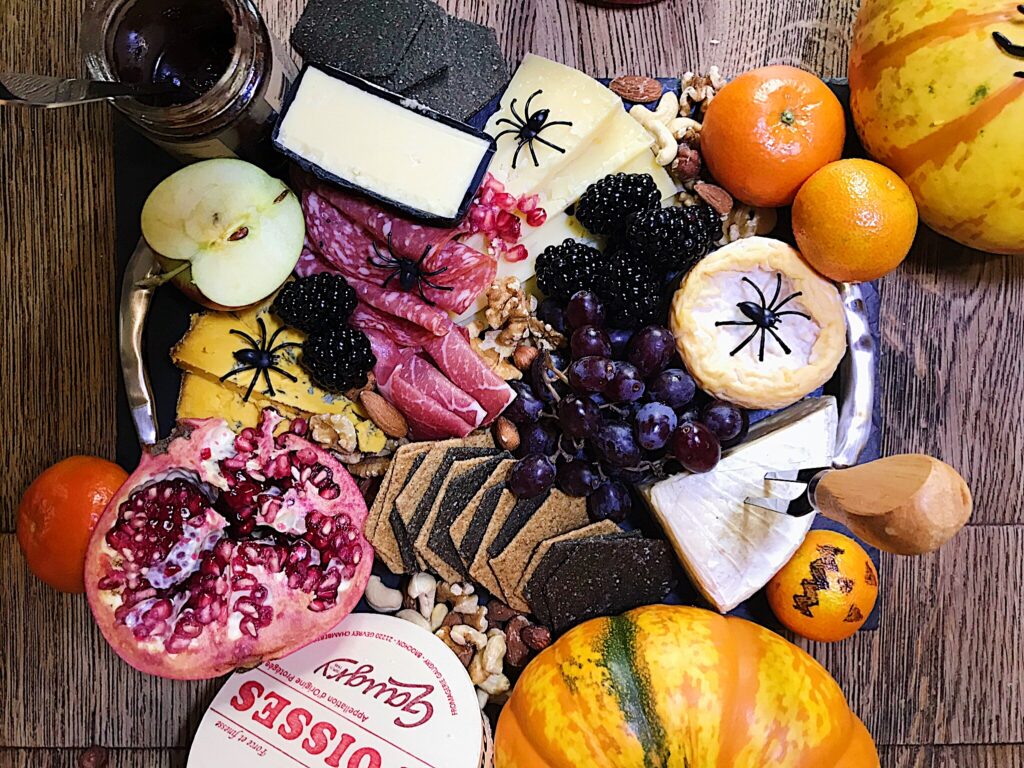 Love Cheese Top Tip: Layer!! Make sure you cheeseboard is completely covered to really give that "wow" factor!
3. Now its time for all the fun stuff. Fruits such as grapes, black berries and apples are a great addition to any cheeseboard and their dark colours are perfect to get your spread looking sinister. We added half a pomegranate to the corner our board and put some of the filling over our cheeses to get that 'bloody' good look, you could also try this with some chutney!
4. Fill any empty space with nuts (we loved the idea of 'brain shaped' walnut halves!) and stacked crackers, we even drew faces on tangerines to make mini pumpkins! Have fun and be creative with this part as it is all about making your cheese board unique and perfect for you!
5. Finish by adding a pot of red onion chutney and some decorative spiders to make this sure this cheese board gives you the shivers!
(Don't like red onion chutney… why not have look at our amazing chutney selection!)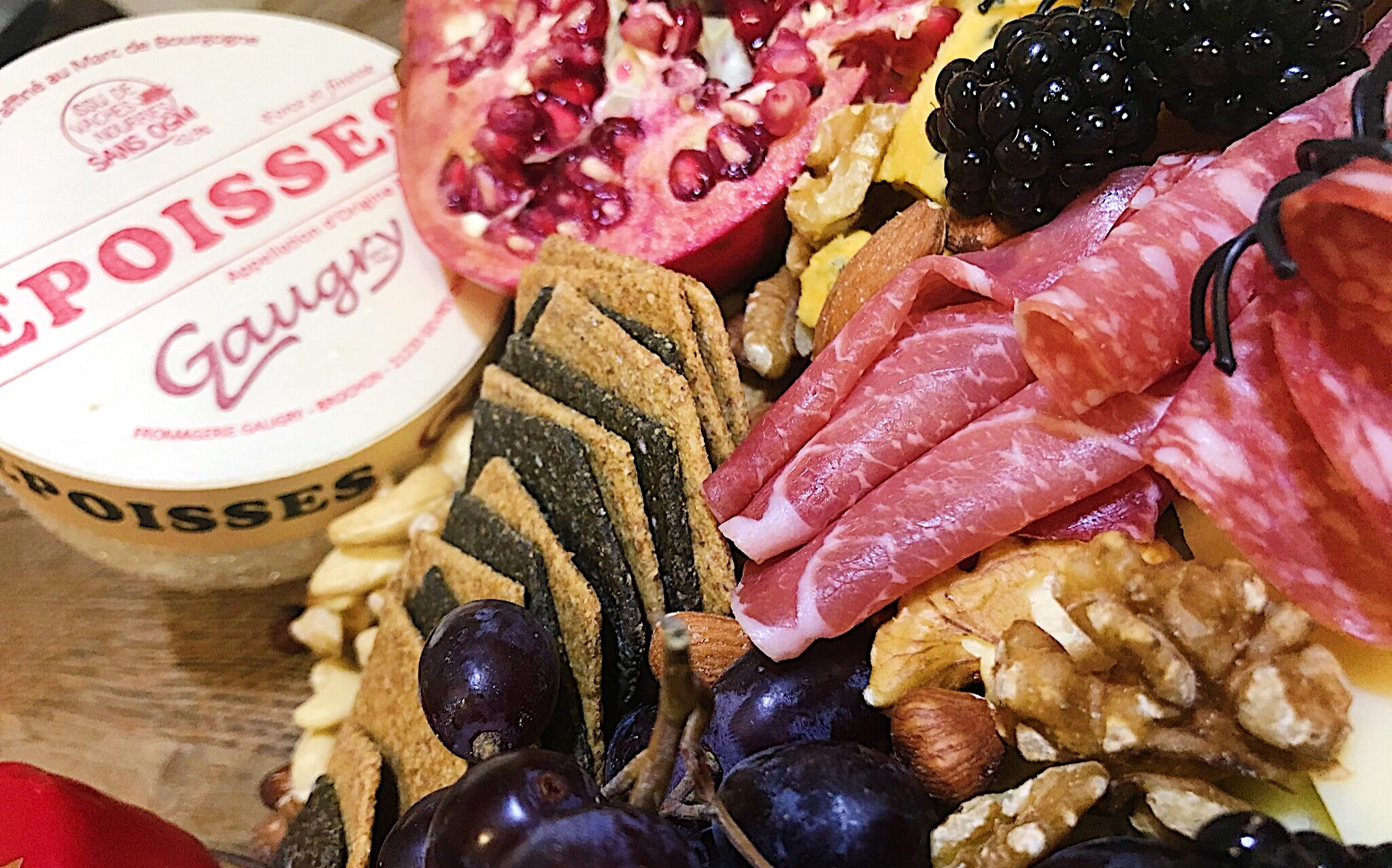 We hope this guide has given you some inspiration for making a cracking halloween cheese board! What else would you add? Let us know on Facebook or Instagram @lovecheeseyork!
Happy halloween! Or should we say HallowCHEESE?
Love Cheese x
Written by Maddie Bricklebank