Gin and Cheese – A Summertime Match Made in Heaven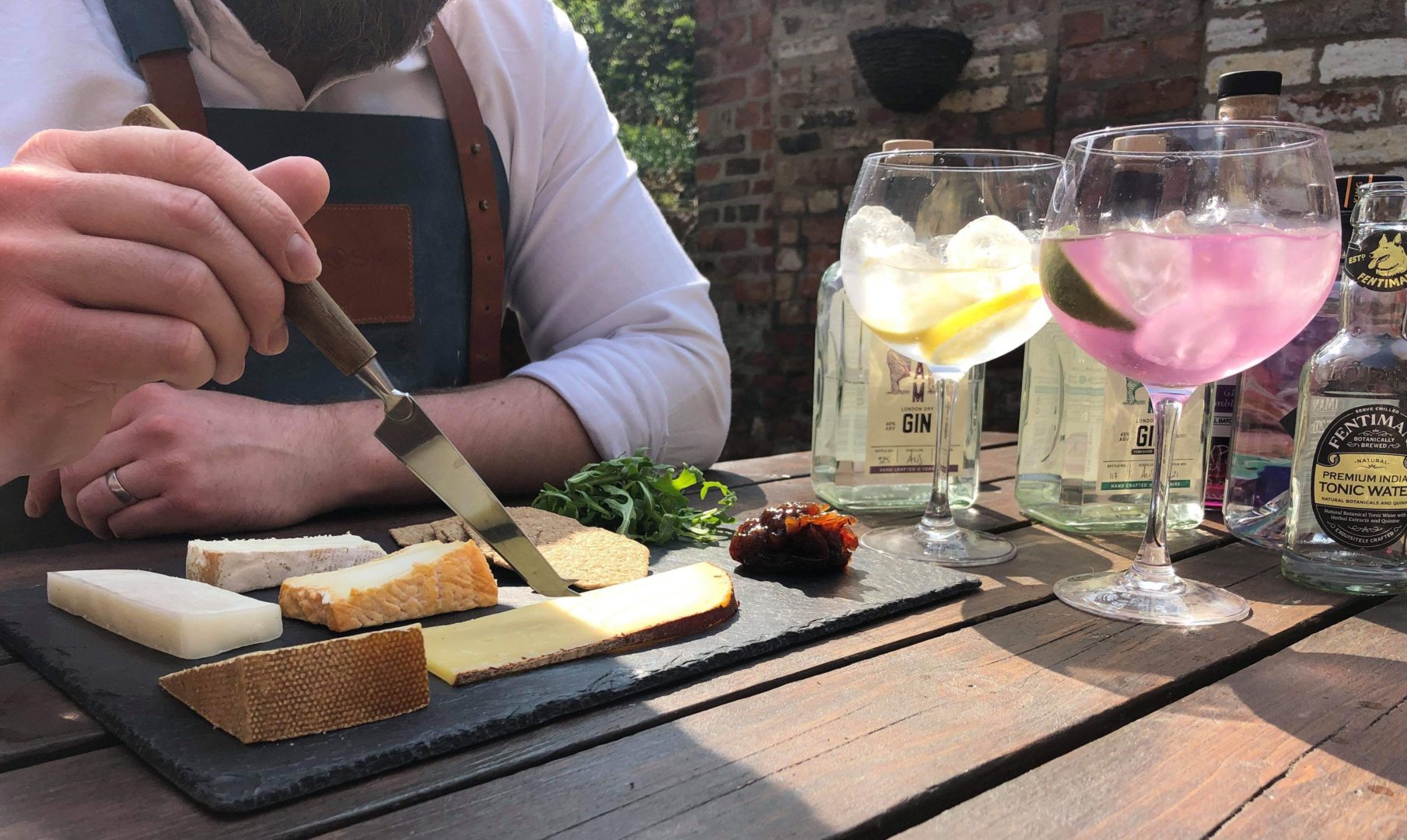 The weather is heating up, the birds are singing, we can feel summer is in the air. What's missing?
Ah yes, an ice cold gin and tonic, of course!
At Love Cheese here in York, we have just the thing to whet your gin-loving appetite. Let us introduce you to some of our most mouth-watering gin varieties that we have on offer, along with a few suggestions for the perfect cheeses to pair them with (naturally)…
Firstly, we have the strikingly purple Bramble Berry Gin from the Yorkshire Dales Distillery. This colourful gin is beautifully sweet and smooth, infused with select Yorkshire botanicals. We recommend pairing with our traditionally produced, moist and creamy Richard III Wensleydale, or our Wigmore ewe's milk soft cheese – a deliciously delicate and fruity brie variety. This selection will certainly take the fancy of those with a sweeter tooth!
If your prefer a more traditional gin variety, our friends at the Yorkshire Dales Distillery have another gem with their Wild Ram Yorkshire Berry London Dry Gin. This gin is strong, smooth, warm and infused with Yorkshire heather flowers and berries. Sip this whilst nibbling on either our subtly tangy and crumbly Swaledale Ewe cheese or our aromatic, herby and nutty Fleur Du Maquis.
Or, you could sample a glass of the exquisite Cooper King Dry Gin. This variety is also bottled in Yorkshire and boasts a pairing of rich juniper notes with juicy citrus and honey. A real treat for the palate, we love to pair this gin with a slice of the firm but buttery Manchego Curado, or the classic, rich and sharp Parmigiano Reggiano.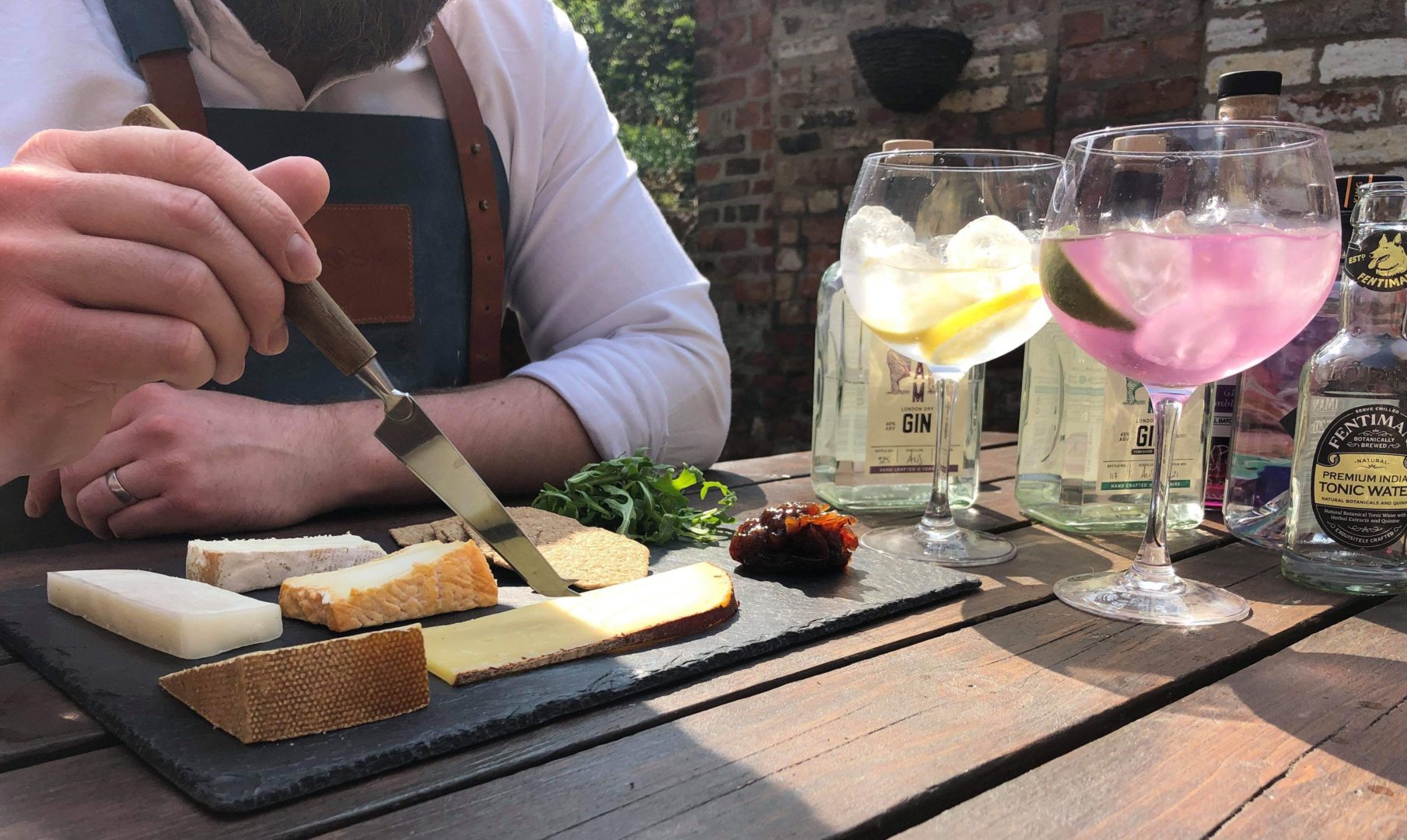 We love to pair our gins with a splash of the deliciously refreshing Fentimans Premium Tonic Water – the ideal compliment for premium gins, and best enjoyed within our sun-soaked garden overlooking York Minster…
Don't forget we also have a lovely café area inside, just to the back of the shop area. Here's our favourite cosy corner…
Whichever way you like your gin, we're sure to be able to recommend something to suit your tastes here at Love Cheese York.
We hope to see you very soon,
Cheers!