Give Blue Cheese A Chance! Introducing Our Award Winning 'Converter Cheese'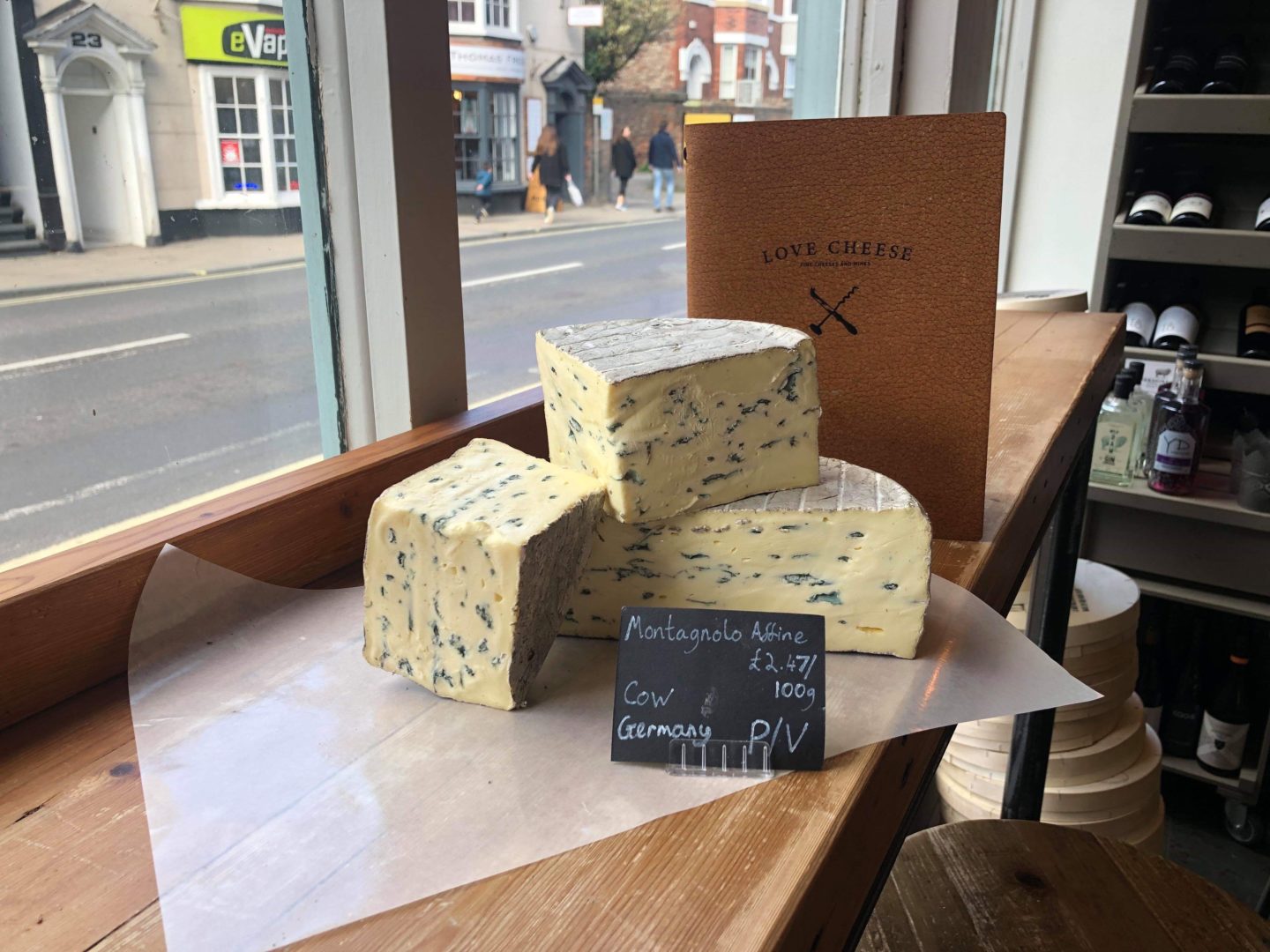 "Blue Cheese" – to many people, this phrase is enough to send a shiver down the spine. I think we can all say we've had a bad experience with blue cheese at some point within our lives. Often this particular variety of the dairy delight that is usually so loved can leave a bad taste in the mouth. At Love Cheese, we want to rid Blue Cheese of it's 'rotten', 'smelly socks' reputation once and for all! Lucky for us, there is one brave cheese set to take up the challenge and convert the naysayers…
Introducing: Montagnolo Affine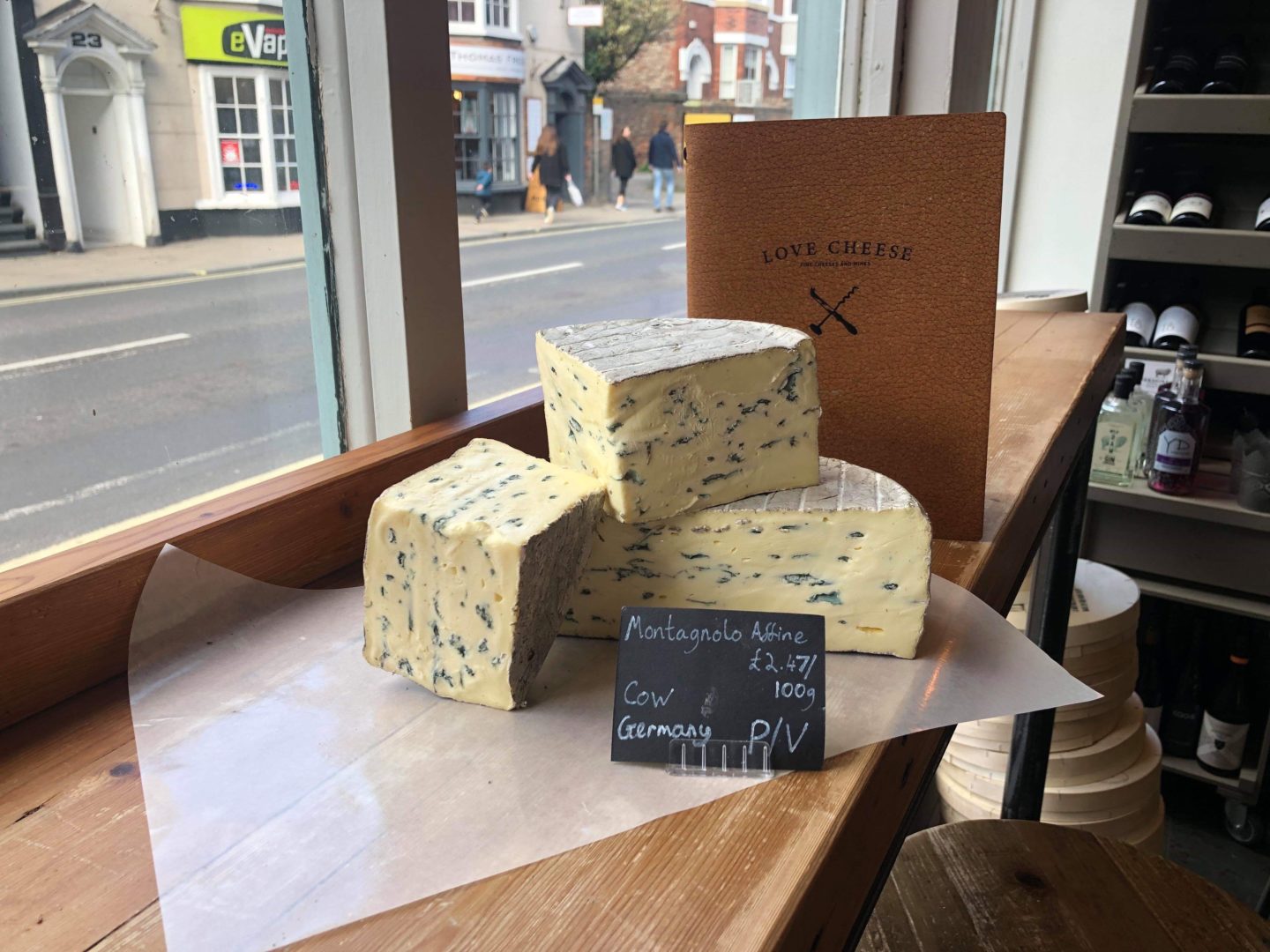 So why is this cheese hailed as a 'converter' for those who are usually not a fan of the blue stuff? Well, for starters, it has the texture of the much loved cheese variety brie. It is a triple crème soft cheese which gives it that lovely, melt in the mouth consistency. The blue cheese element of this variety is subtle, but also makes for a pleasantly sharp taste in the mouth – perfect for those who are usually put off by the strength of many blue cheeses but still want to experience a uniquely delicious flavour.  As an initial blue cheese hater myself, I was very pleasantly surprised by the taste experience this cheese offers!
Here is Harry slicing up some of our finest Montagnolo Affine right here in our York shop…
Winner of the Supreme Champion award at the 2013 International Cheese Awards, this really isn't a cheese to sleep on. 
So, why not pop into our cosy cafe to be converted yourself, perhaps with a glass of wine on the side… just ask Harry for some of his top pairing recommendations. Don't forget we also have a beautiful outdoor seating area with stunning views of the York walls and the Minster – the perfect place to relax as the days get warmer and longer! Alternatively, you can also order Montagnolo Affine – along with a huge variety of other cheeses – to be delivered to your door, just click here to make your purchase!
We hope to hear from you very soon!