How to Enjoy a Love Cheese Dinner Party Pack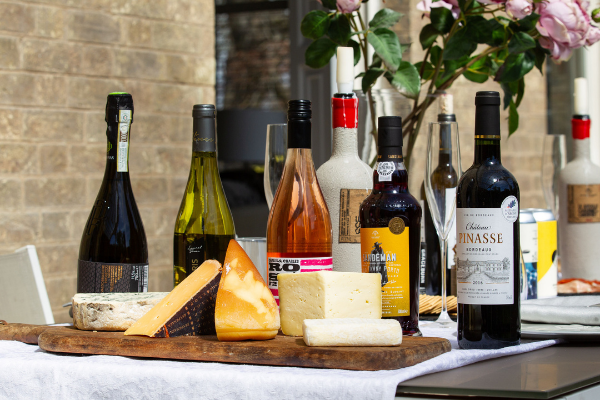 Our dinner party packs are the perfect way to celebrate any occasion; from birthdays to Thursdays – there's no limit to when you can – or cannot – use them. Complete with 5 bottles of wine and 5 perfectly paired kinds of cheese, this is the perfect way to try new cheeses, discover new wines and experience a new way to enjoy a wine and cheese tasting.
We've put together this short and sweet guide to help you get the most from your Dinner Party Pack. From start to finish, we're here to help you every step of the way to make sure your cheese-filled evening is absolutely perfect!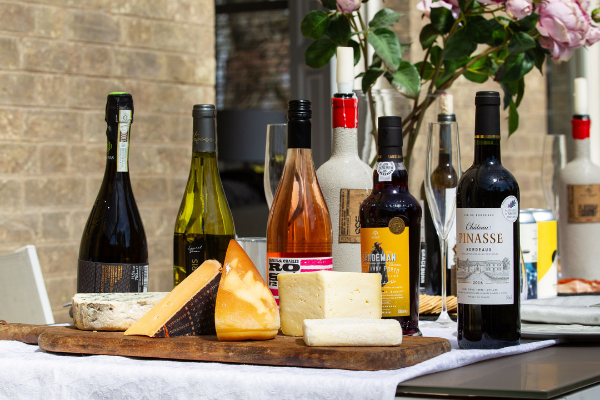 When to get one…
Dinner Party Packs are a Love Cheese way to enjoy wine and cheese! They are designed to work as a cheese tasting for anywhere from 6 to 10 people, or to be used for a wine and cheese evening! They're there to enjoy with good company for special occasions or just because… with 300 grams of each cheese and 5 bottles of wine, you'll have plenty to enjoy!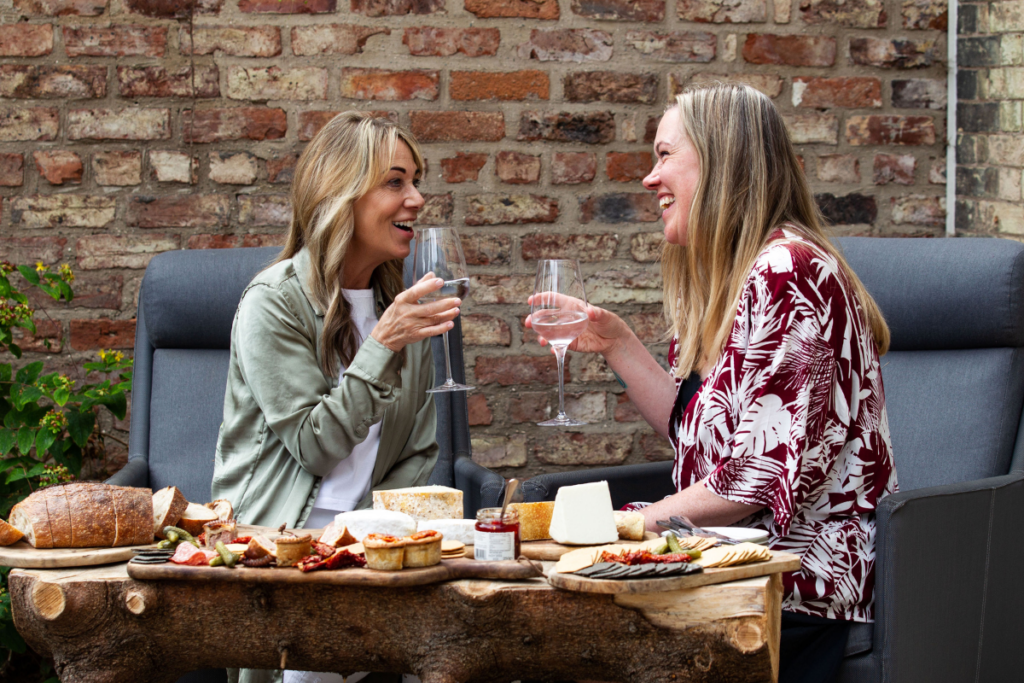 What to do once you've got one…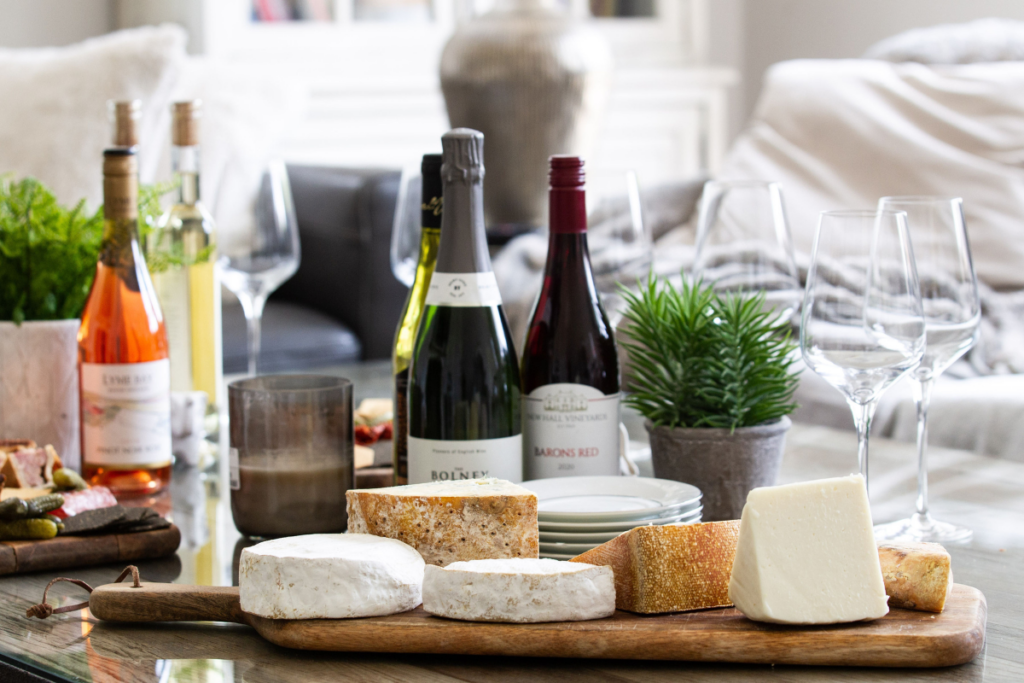 Spread it out!
When you first open your party pack, we recommend laying out all your cheeses and wines to check them all out. Why not even slice up your cheeses to easily try them all out.
This is also a great time to get to know your pairings menu. Our guides are written to enjoy each cheese and wine pairing in order, starting with mild and finishing with the strongest flavours. Each pairing has a detailed list of flavours and aromas, so it's also a great way to learn more about what you're about to try!
If you're doing this as a tasting, spreading out your cheeses and learning more about the order they go in can help you decide how you want to build your cheese board. It also means that after you unwrap your cheeses you can still know which cheese is which and what to try when.
Time to decorate…
Once you've got your cheeses laid out, it's time to add some colour to your board. We have a whole blog on how to build the perfect cheese board which you can read here. 
In a nutshell, we recommend adding cured meats, crackers, and chutney to your board to start. Then take it one step further and complete your party pack with fresh fruits, veggies, and nuts. These extra treats will add a delicious contrast of flavour and texture to your cheeses, and also bring some colour to your cheese selection.
You can also include honey or bread to your boards – these are a great addition that pushes expectations!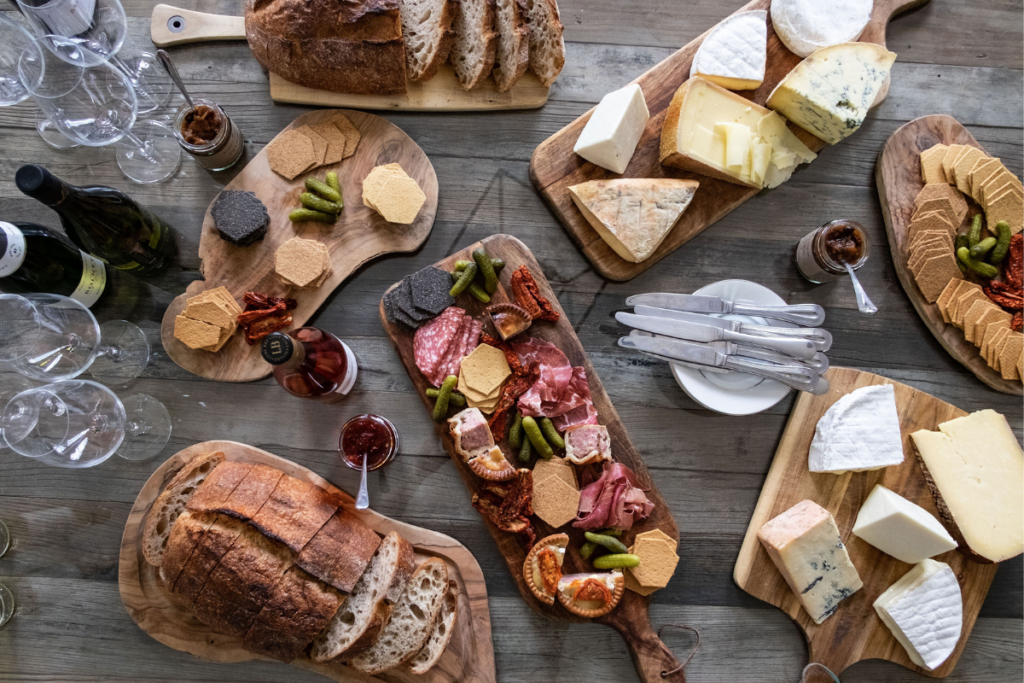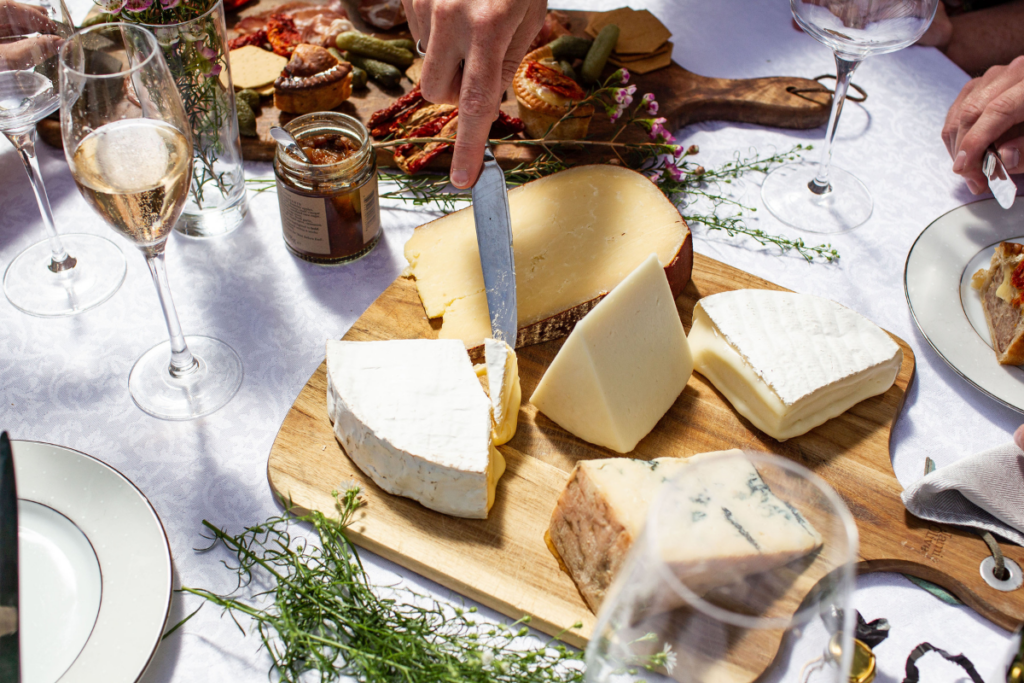 Take your Time
Finally, it's time to enjoy your Dinner Party Packs!
Use your pairings guide to try each cheese and wine in order to get the most out of your party pack. We recommend trying each cheese and wine separately to get to know the flavours, and then together to see how they interact with one another. If you're feeling like going the extra mile why not grab a notepad and pen and write down your favourites?
You can also just use these to have a wine and cheese spread, it doesn't necessarily need to be a tasting. You can just lay them out with their descriptions and enjoy them as a spread in good company.
We have loads of different varieties of Dinner Party Packs… Have a look through and pick your favourite!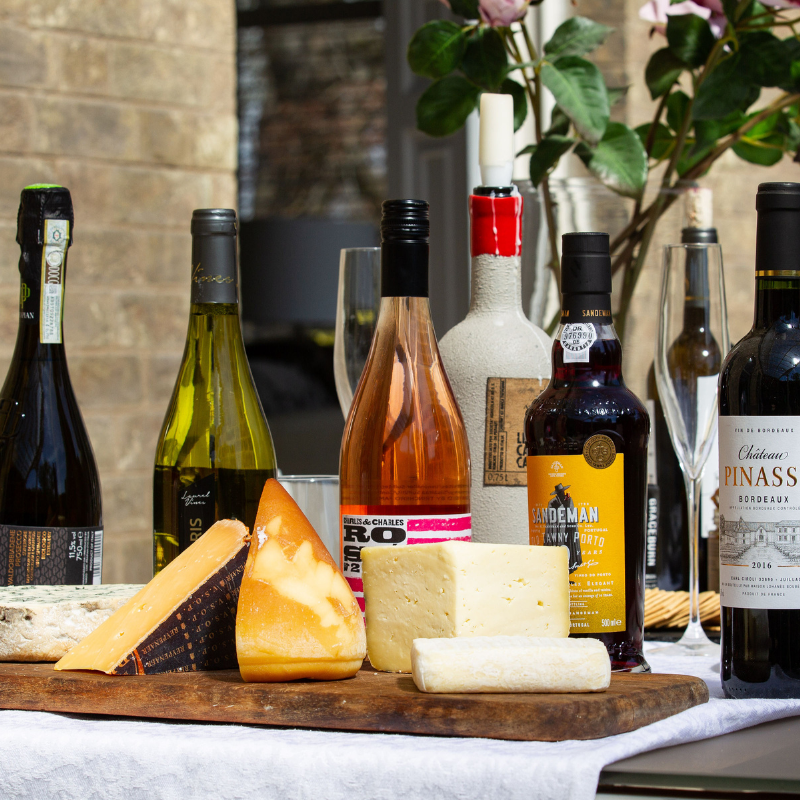 And enjoy! You now have everything you need to create the ultimate cheese and wine night! How will you party?
Let us know on our socials @lovecheeseyork , we can't wait to see!