The Swaledale Cheese Company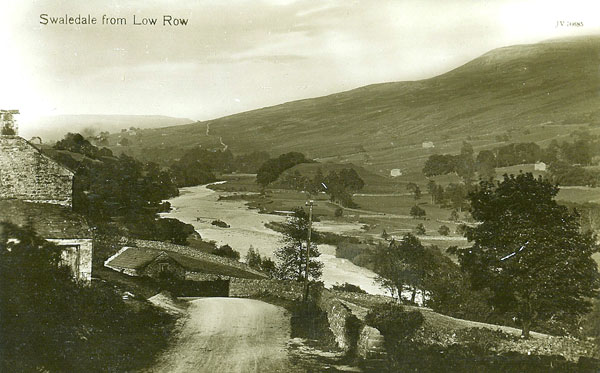 The ancient recipe of Swaledale cheese began in the hands of Cistercian monks. They carried the inspiration for a peculiar cheese as they trekked from Normandy and settled in the Abbeys. They generously passed on their cheese-know-how to the Dale farmers and together they formed a cheese like no other.
The hand-made Swaledale recipe thus belongs to the Dales, and its secrets are known to very few people. Since then, the recipe has been passed down many generations: from Mr & Mrs Longstaff in the 1980s, to David and Mandy Reed, and to their children Sam and Louise.
The company now produces 1.75 tonnes of cheese per week and supplies to many independent retailers (like us) and wholesalers in the UK.
Last year, they were proud to announce a Gold win for their Traditional Swaledale Cheese at The Great Yorkshire Show 2016! This year, they won the bronze award for both the Blue Swaledale and Richmond Smoked award in the 2017 Artisan Cheese Awards! Coming up is a very exciting milestone: their 30 Year Anniversary! This is a very exciting event for The Swaledale Cheese Company and we wish them the best for their celebrations.
We are lucky enough to stock their delicious Swaledale Traditional, Swaledale Ewe and Swaledale Blue Old Peculiar as an occasional special guest.
Come in & try a slice! Swaledale create hard pressed yet very moist handmade cheeses: with cow and ewe milk. Why not try out the full Swaledale experience and put all 3 on a board together?
We love doing these shout outs to our creameries. We appreciate every story behind where our cheese comes from and the great relationships we have formed. Thank you to Louise and Sam for continuing the Swaledale legacy and letting us store your incredible products behind our counter!