The 10th Day of Cheese-Mas – 10 Things You Need on a Cheese Board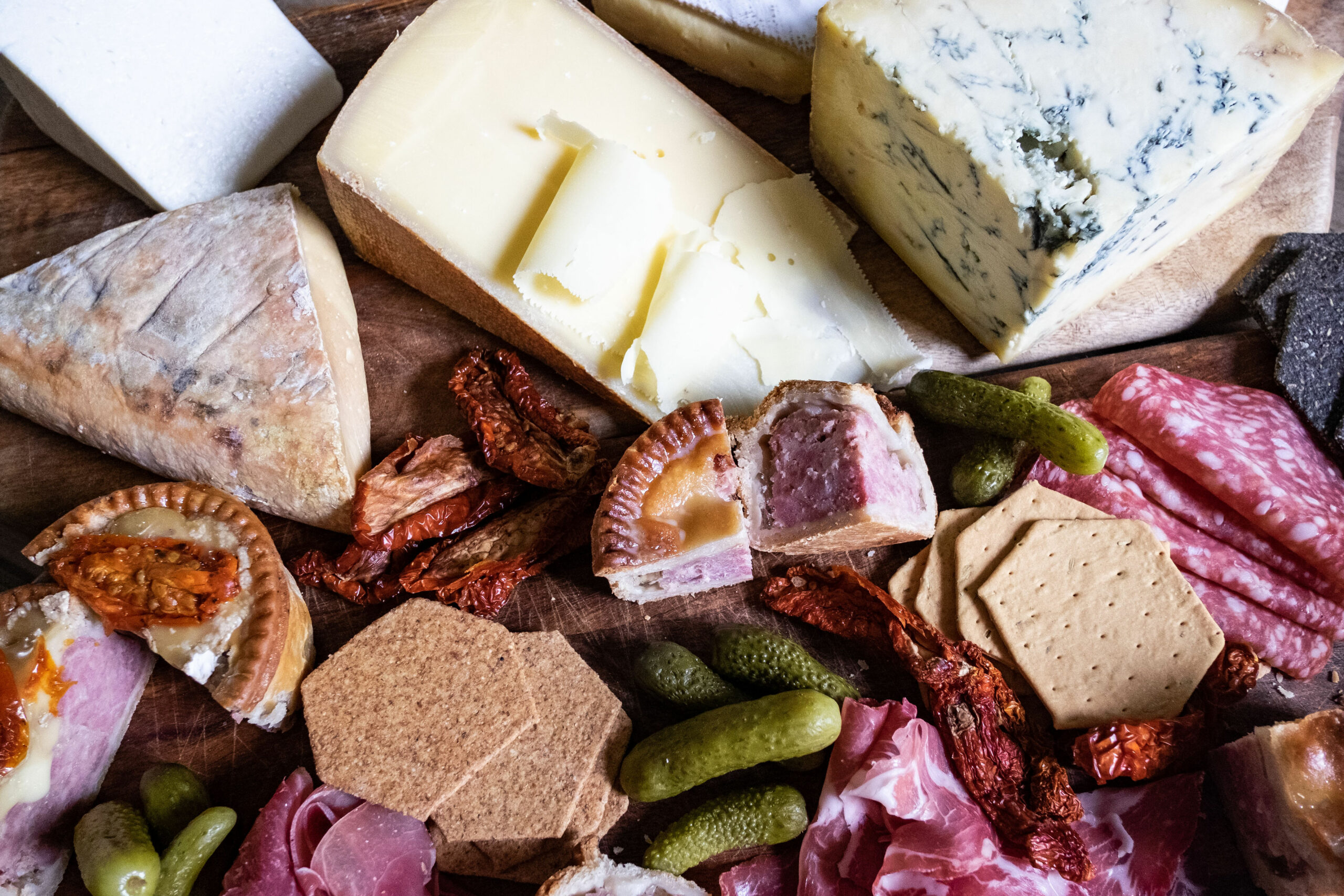 The festive season has nearly been and gone, (and it was absolutely delicious!!) but the fun doesn't have to stop here! A good cheese board should be celebrated all year round, and there's some things that we think are essential when it comes to your charcuterie. From crackers to cured meats, here are 10 things that you need to give your cheeseboard that wow factor.
1. Cheese!
Starting off with the star of the show, the cheese of course! We recommend having a range of different cheeses on your board including:
A soft cheese
A Hard cheese
Blue cheese
An alternative milk cheese (this could be goats or ewes milk)
We also find that a range of cheeses can provide an array of textures and colours, perfect for giving your cheese board a pop of colour and diversity.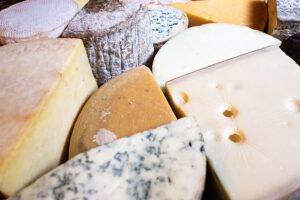 2. Crackers and Bread…
Naturally, we couldn't create a cheeseboard without the crackers and bread! We recommend versatile crackers on the plainer side to compliment all your favourite cheeses and meats. Try something like our Millers Buttermilk crackers for a sweet yet simple accompaniment.
When it comes to bread, we love chopping up some slices of sourdough of a delicious cracker alternative. It's also great for dipping, too!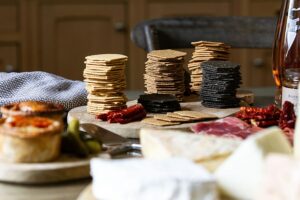 3. Chutney
We think that a (large) helping of chutney is an essential on anyone's cheeseboard and one of our favourites is Rosebud Preserves' Red Port and onion marmalade, a sweet and flavoursome chutney that works well with all our favourite cheeses. 
Pop your chutney in a shallow dish for a pleasing presentation on your cheese board, or why not just leave the whole jar!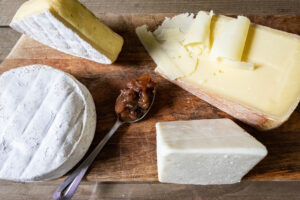 4. Charcuterie (obviously)
Adding meat to your cheese board is a great way to add some colour and flavour to your cheese board. We love the look of folding the meat and placing it around the cheese to give your board some depth and contrast. Our favourites are chorizo, salami and prosciutto, which are all cured meats that are perfect for layering!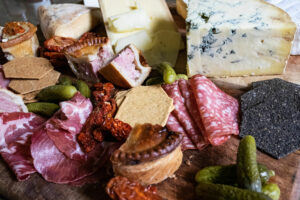 5. Nuts!
Nuts such as cashews, peanuts and hazelnuts are a great way to fill up your cheeseboard as well as being a delicious crunchy accompaniment. Simply fill any empty places with your favourite nuts to make your cheeseboard look packed out and full.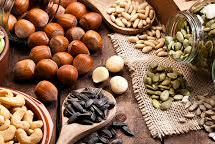 6. Fruit and Veg
We love the look of adding fruits and vegetables such as peppers, berries, apples and tomatoes to create a bright and interesting accompaniment to your cheeses. We suggest chopping up your veg into thin slices to make them easy for dipping and as a contrast to your larger slices of cheese.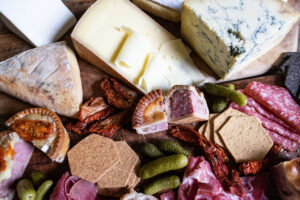 7. Dips!
Dips such as hummus or dipping oil (a mix of olive and balsamic oil) are the perfect addition for your fantastic cheese board. They are a fan favourite and look and taste amazing!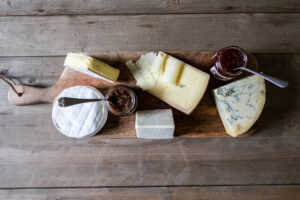 8. Tapas
If you love cheese, there a good chance that you also love nibbles like olives, sun-dried tomatoes, and picked onions! We don't need to tell you why you need to have these on your cheeseboard, let them do the talking for you!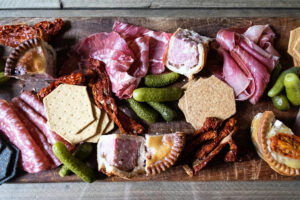 9. Wine
Cheese and wine go together like no other pairing, so it's essential you bring a bottle (or two!) to accompany your cheeseboard. If you're into milder cheeses, why not go with a white? If you love BIG flavours, a red will suit you perfectly.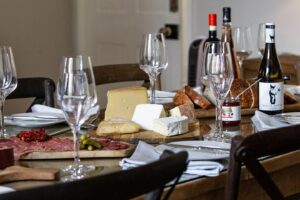 10. Family and Friends
And finally, what would a cheeseboard be without someone to share it with? Grab a couple mates, turn on some cheesy music, and indulge in the fantastic cheeseboard you've created together.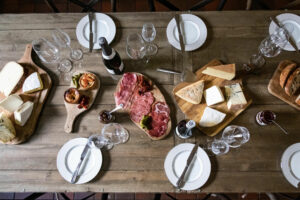 You now have all the ingredients to create the ultimate cheeseboard with all the trimmings. If you do take inspiration from this post make sure to tag us in it @lovecheeseyork. We can't wait to see!
Happy cheesing!
Love Cheese x
Written by Maddie Bricklebank