Things to try at the Secret Garden…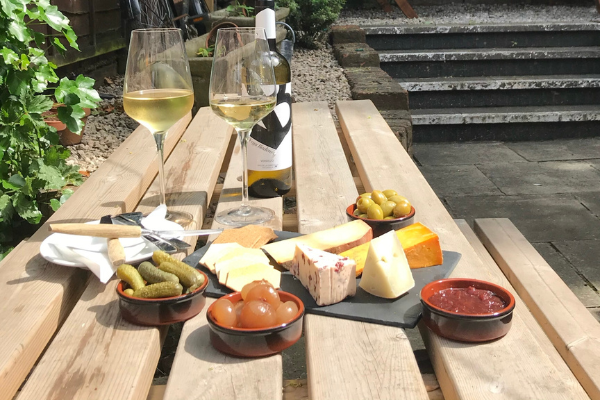 Welcome to the Secret Garden…
Here at Love Cheese, we are obsessed with all things cheese and wine orientated, and if you've never visited our Secret Garden then you are seriously missing out!
Situated under the gorgeous York Bar Walls, the Secret Garden has a lot to offer (and it's all delicious!). Our menu is full of fun and flavour, but if you're visiting us for the first time there are a couple of special items that we recommend giving a go.
Dive knife and fork first into this guide to get all the insider tips for all things Secret Garden-related, ranging from specialties to staff favourites…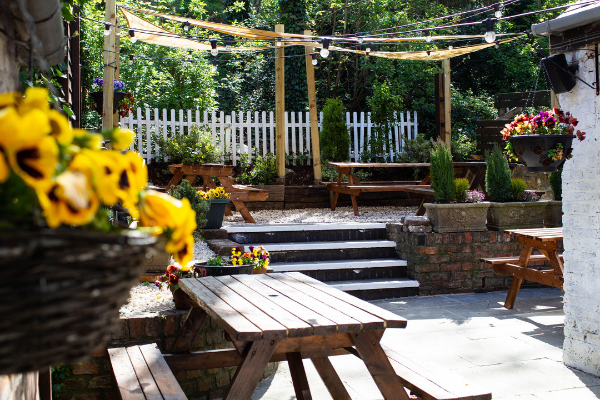 What better way to enjoy wine and cheese than nestled away in the Secret Garden?
Our Speakcheesey and Secret Garden Specialities…
5-course wine and cheese pairing
If you're joining us with a friend, why not try our 5 courses tasting for 2? Enjoy an in-depth cheese and wine experience with 5 different portions of perfectly paired cheese and wine. Our expert staff will guide you through each serving with unique flavours and aromas, allowing you to discover more cheese and more wine.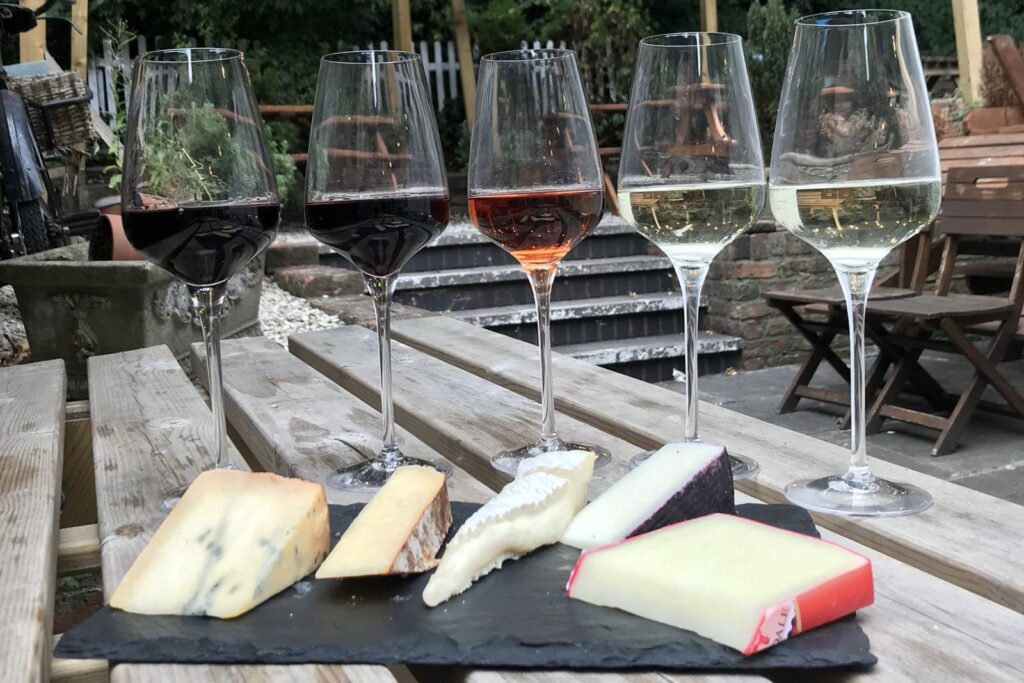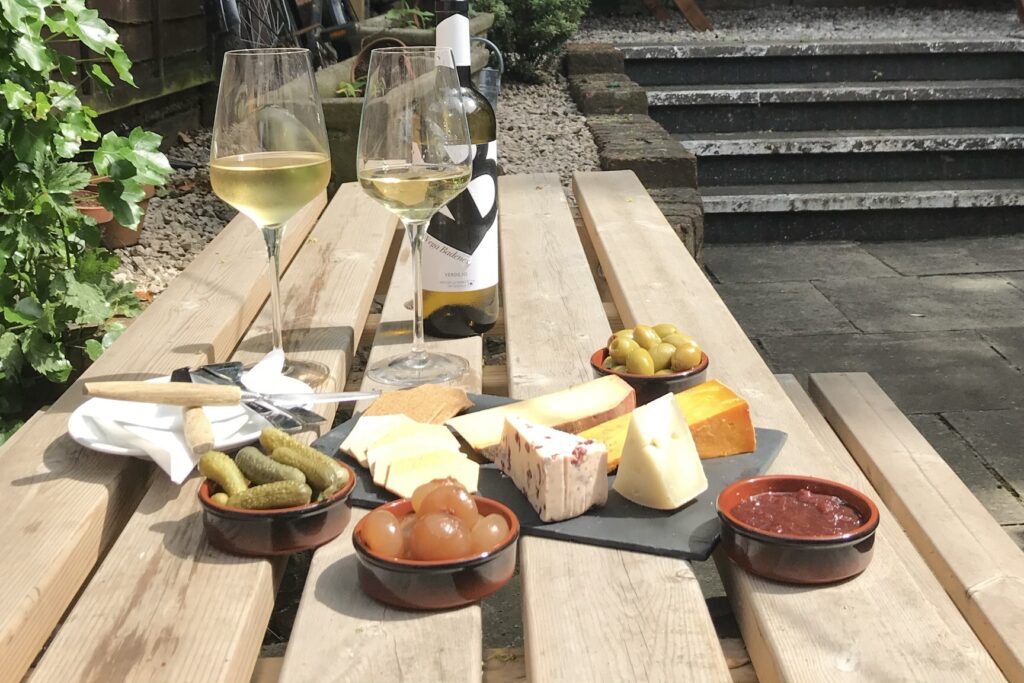 Build your own cheese board
Why not go all out and create your own cheese board? With our cheese boards, you can choose 3, 4, or 5 pieces of cheese from our variety of styles. We have loads to choose from, so sometimes that can be a little overwhelming – If you need a little guidance then speak to a member of staff and they will help you choose a selection of cheeses based on what you like. Just to make all of this better, we can even match a bottle of wine to your cheese to make a fantastic pairing! Complete with crackers, chutney, and other picky bits, this is the perfect treat for any foodie.
Grab a toastie
You can't get much better than a cheese toastie – and we love to load up our toasties with all the cheese and all the extras. We have a few toasties to choose from and they come with salad and crisps for good measure. Our toasties also go great with a beer or a soft drink depending on your mood.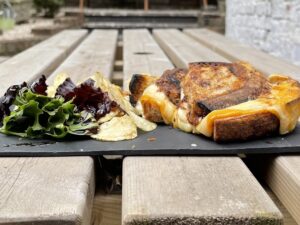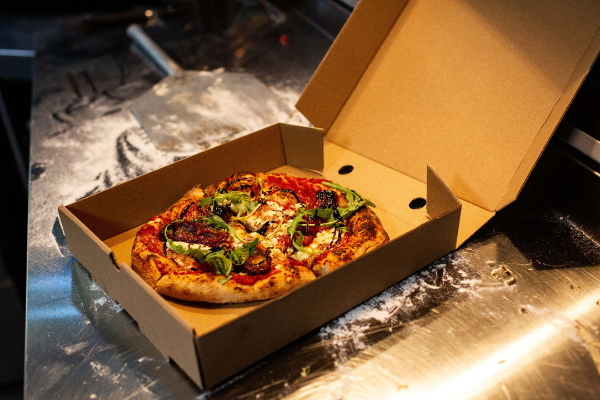 Enjoy a pizza
If you're visiting us on Friday or Saturday, why not try one of our delicious handmade pizzas? Choose from 3 different styles, all complete with a refreshing dressed salad, it's the perfect dish for adding some flavour to your weekend! On a Friday, you can also partake in our Fizzy Fridays' offering where you can get a bottle of prosecco and 2 pizzas for £32! Talk about bang for your buck!
Staff Favourites to enjoy in the Secret Garden
One thing we all have in common at the SpeakCheesy is, you guessed it, we love cheese! We thought we'd share a few of our favourites to give you some inspiration for the next time you visit….
Jordan's Favourite – Shop manager Jordan is a cheese lover through and through, and his favourite is undoubtedly a classic cheese board. Complete with a variety of mature and creamy flavours, olives, and balsamic onions, this is the ultimate board for someone who is obsessed with the big and the bold.
Maddie's favourite – When it comes to a lunchtime treat, there's nothing quite like a classic toastie. Maddie's favourite is the 'Eweloomi', a fried ewes milk halloumi style cheese with a generous helping of sweet chilli jam. Your toastie comes alongside a handful of crisps and a delicious dressed salad, making it the perfect option for anyone who's looking for a quirky take on a classic.
Mya's favourite – There's nothing quite like a pizza in the Secret Garden, and Mya's favourite is something special. Our Smoked Westcombe, venison salami, and red onion marmalade pizza is the ultimate option if you've been searching for a flavour-filled dish. This pizza is creamy, mature, and absolutely delicious, it's a must-try meal!
Emma's favourite – If all you fancy is some picky bits and bobs, Emma's choice might be the best for you! Emma loves a delicious locally made pork pie and chutney alongside a helping of bread and butter and a charcuterie board. This is a great choice if you're wanting to treat yourself to something simple yet superb. A real treat!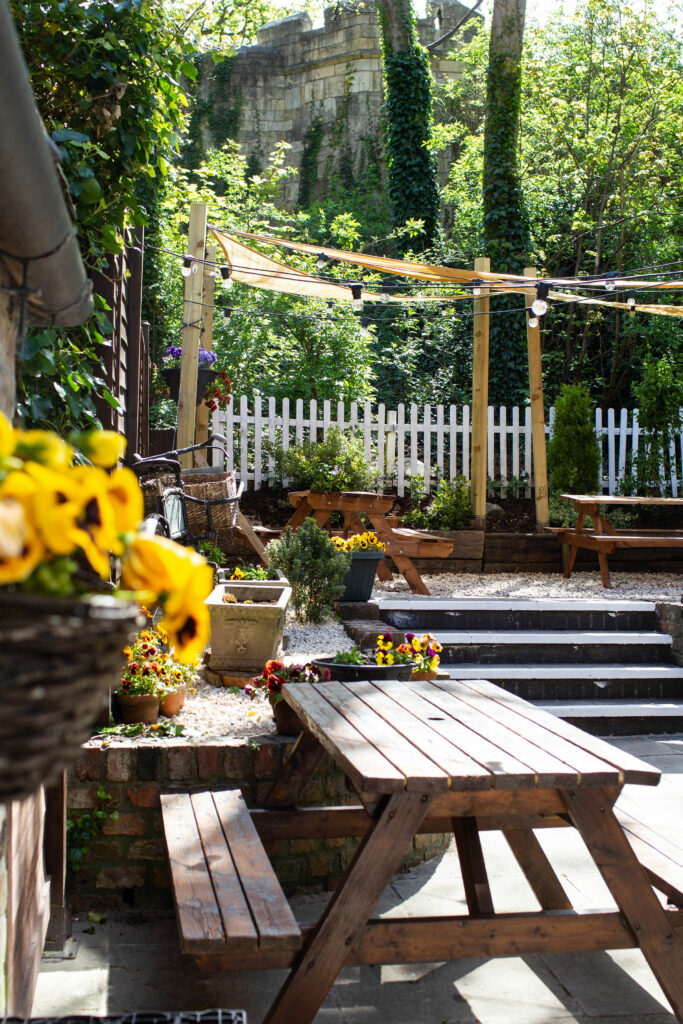 We hope this guide has given you some ideas for when you next visit our secret garden. We hope to see you very soon!
Happy eating!
Love cheese x
Written by Maddie Bricklebank
What are you waiting for? Book a table in our Secret Garden today!
Whatever you end up doing, make sure it's filled with cheese and wine! Book now for you and your friends…