Love Cheese Loves Dads: A Father's Day Gift Guide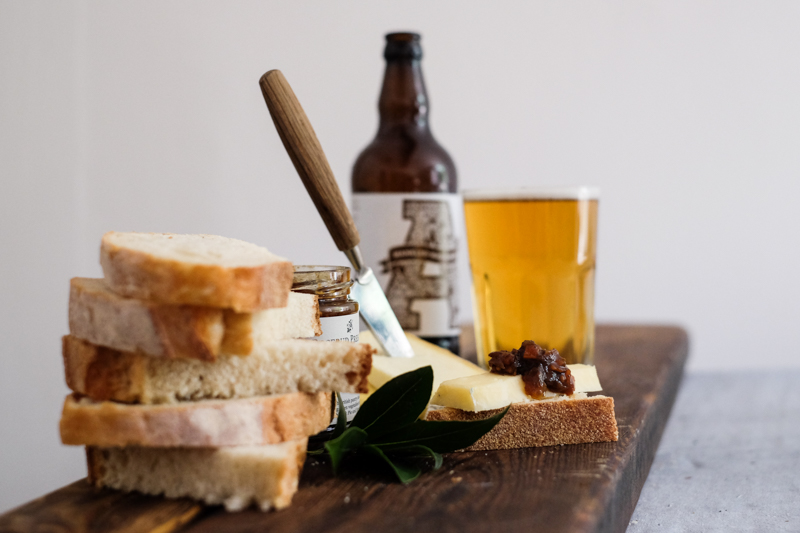 Father's Day is quickly approaching! If you're a bit stumped on what to give your dad, why not go for something totally unique? Why not go for a Love Cheese gift basket?
Our gift selections and baskets are one of a kind. With different themes running throughout, we've selected 4 perfect options filled with dad's favourites.
Reet Tasty Yorkshire Cheese Selection
A selection of cheeses from good ol' Yorkshire! This cheese board is sure to get you on your Dad's good side. What better way to celebrate your old man, than with proper Yorkshire cheeses.
In this cheese selection you will receive 5 Yorkshire cheeses and a Yorkshire chutney. Delish!
All About the Blue Gift Basket
This incredible basket is for all of the blue lovers out there. You'll be getting 3 fantastic blue cheeses, as well as a bottle of red for good measure.
This is the perfect gift for anyone who is blue cheese obsessed, so if that's dad then this is the best gift in the business!
Beer and Cheese Gift Basket
We love a good beer and it's made even more delicious with some good cheese. So, if your dad is for all things beer then this is the gift he needs.
This basket revolves around the world of beer with locally brewed Ales, ale washed cheeses, toasted hops crackers and ale pickle. We reckon this can easily be finished in one sitting!
*10% of all sales of this gift basket will be going to CALM charity. Read more below.
Welsh Gift Basket
Looking for the perfect gift for your dad that just LOVES cheese? Look no further.
Our Welsh Cheese Gift Basket is the perfect gift for cheese lovers. You'll get 3 truckles from the infamous Snowdonia Cheese Company, who are renowned for producing the creamiest cheeses that are full of flavour.
The basket also comes with a box of crackers and some chutney – because that's the kind of people we are.
More about CALM…
10% of all sales of the Beer and Cheese sales over the month of June will be going to Calm.
The Campaign Against Living Miserably (CALM) is leading a movement against suicide. Every week a heartbreaking number of people take their own lives. And 75% of all UK suicides are male. CALM exists to change this.
"Together we'll help our parents, siblings, partners, friends and colleagues. We spread our message and facilitate, universities, pubs, clubs and prisons across the country – so that people feel empowered to share their experiences and get the help they need before they reach the point of crisis."
However you choose to celebrate, we hope that it is filled with love, encouragement, thankfulness and gratitude.
We would also like to take a moment to send all our love to those whose fathers are no longer with us, to those who have lost children and to anyone who may find this day particularly hard.
Love Cheese x
Discover all our gift selections