Miller's Ale Crackers
Miller's Ale Crackers are made from deconstructed Ale ingredients.
With a lovely savoury flavour and the well balanced flavour of Hops, they go with many cheeses.
Especially the more crumbly ones.
Out of stock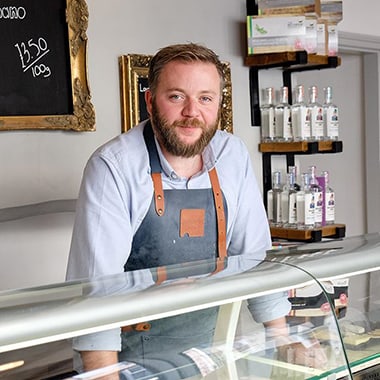 Quote from the Cheesemonger:
"These crackers are packed full of flavour and pair well with Village Maid's Maida Vale soft cheese. Don't underestimate the Ale!" – Harry B.
Miller's Ale Crackers are the best boozy treat for washed-rind cheeses like Maida Vale. Even beer-flavoured cheeses like Cahill Porter Cheese would pair nicely.
Fancy something more classic and refined?
We also stock a variety of different flavours of Miller's Damsels Crackers. This selection includes Charcoal, Charcoal (Gluten Free), Wheat, and Buttermilk.
Our utmost concern is get you the right cheese in the right condition right to your door. With that in mind please allow 3-5 working days for your cheese box to arrive.
However the package will be posted on a next day service so as not to spend too much time in transit. Each package will come with a gel ice pack to keep the temperature in the box as low as possible.
Please do contact us for any further info.