Recipe: The Perfect Triple Cheese Fondue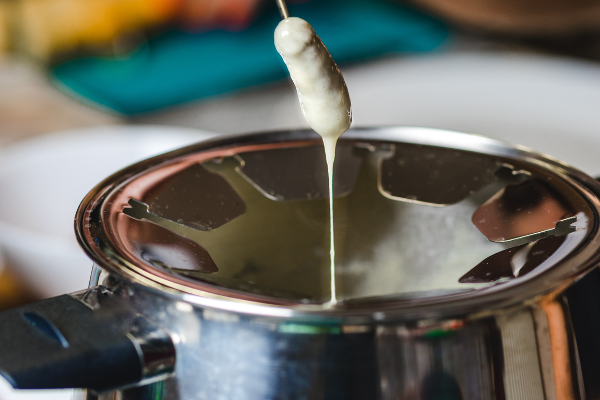 As we head into SLIGHTLY warmer days…
This triple cheese fondue is the stuff that dreams are made of!
Taleggio to create a wonderfully melted sensation…
Cheddar to give you a creamy, buttery flavour…
Gruyere to add a slight tang and depth to your fondue…
We've got you covered with a list of ingredients, some suggested crudites and a recipe. And don't worry, we're not going to judge if you want to add a fourth or even a fifth cheese – afterall, it's a cheese fondue!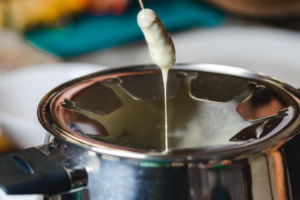 What you will need…
200g Gruyere
200g Isle of Mull Cheddar
200g Taleggio
2tsp Cider Vinegar
1tsp Cornflour
3tbsp Creme Fraiche
Yummy crudites….
Celery
Carrots
Pepper
Sourdough Bread (for croutons)
Salami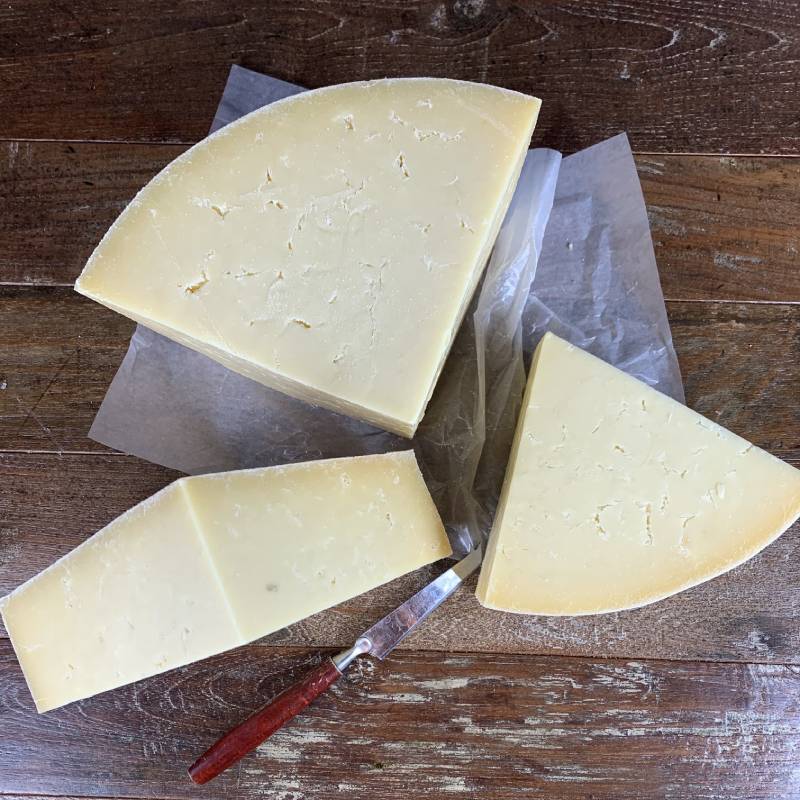 Method:
Preheat your oven to 180degrees
While the oven is warming up, grate the gruyere and cheddar and cube the taleggio into small chunks.
Mix the cornflour, vinegar and small amounts of each cheese in a heatproof bowl.
Place this over a pan of boiling water and mix gently to melt the cheeses, gently add more and more cheese, mixing thoroughly until almost melted
Once the cheese is added and nearly melted through, add the creme fraiche and some black pepper to season.
Lower the heat and let the fondue simmer, keeping it warm.
To Make the Croutons:
Chop the bread into cubes and toss in oil with a little salt and pepper to season.
Place on baking paper, and pop them in the oven for 10 to 15 minutes until golden brown.
To Serve:
Chop up all your crudites into batons and your salami into good dunkable sized pieces.
Pop the fondue bowl on a large platter and place all the crudites and croutons around the bowl.
And tuck in!
We hope you enjoy this cheesey treat! If you do make it, make sure you share it with us by tagging us on Instagram (@lovecheeseyork) or sharing it with us on Facebook!
Love Cheese x