Love Cheese's Christmas Gift Guide
Top gifts for top people! Our gift guide is here to help you find the perfect and completely unique gift for your friends, family and everyone in between…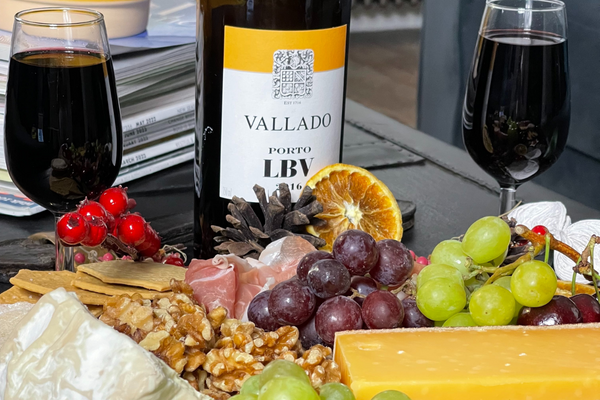 Give a little different, give cheese!
The Reet Tasty Yorkshire Selection
A stunning cheese gift selection comprised with cheeses from God's own county.
This Yorkshire cheese selection is a fantastic gift option, with 5 stunning peices of cheese all from yorkshire. It's a great gift option for people that love cheese and love supporting local.
This cheese-focused Christmas present is punchy enough to be gifted on it's own, or it can be partnered with crackers and chutney to really wow!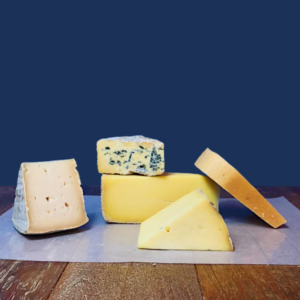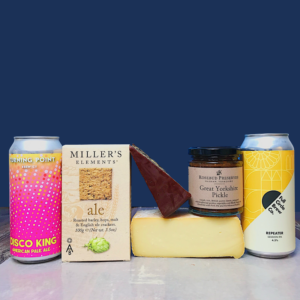 The Beer and Cheese Gift Box
A classic, highly accessible and much-loved gift box – The Beer and Cheese selection.
This cheese gift box is perfect for people who love beer, love cheese, or just love getting something a little bit different.
This is a wonderful gift for Christmas. It comes with 2 beers, ale crackers, chutney and 2 beer-focused kinds of cheeses.
All About the Blue
A blue cheese gift box made of dreams!
The All About the Blue gift box is the perfect Christmas present for blue cheese lovers… It comes with three lucious kinds of blue cheeses and a bottle of red wine to go alongside.
Simple, yet effective, this blue cheese gift is like nothing else.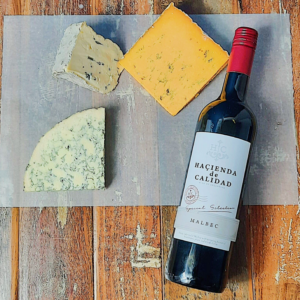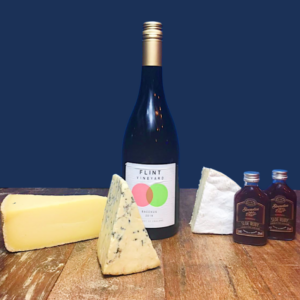 The "Full-English" Gift Basket
A stunning cheese and wine Christmas gift basket that comes with some of the finest British produce we stock.
It is a perfect treat of a present, packed with white wine, sloe gin and 3 kinds of British cheeses, all packed in a delighful gift basket!
This is a basket for all foodies. It comes with the right amount of everything and is sure to be a crowd pleaser.
Taste of France Gift Basket
A gift fit for the cheese conoisuer… This French cheese and wine gift basket is mouth-wateringly delicious!
Perfect for Christmas, this cheese gift comes with a bottle of French white wine and 4 fantastic kinds of French Cheese.
The French know what their doing when it comes to cheese, and this gift basket highlights exactly that!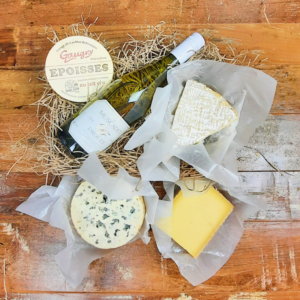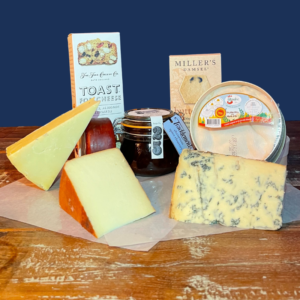 The Christmas Cheese Selection
The most delicious Christmas treat! The Christmas cheese selection makes for a truly extraordinary gift…
Packed with 5 kinds of cheeses that are perfect for the season, as well as 2 packs of crackers and a spiced Christmas chutney, it is a sure-fire way to make someone feel really specia and it is completely delicious!
The Christmas Cheese and Wine Selection
A cheese and wine selection made with Christmas in mind.
This seasonal cheese selection comes with 5 kinds of Christmas cheeses, a bottle of red wine, port, Christmas chutney and crackers! What more could you want in a gift?
This wonderful, cheese-focused, gift box makes for a great, totally unique gift for someone special!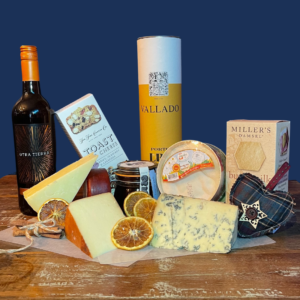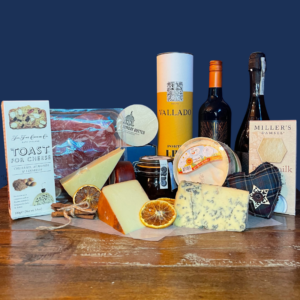 The Ultimate Christmas Selection
Exactly what it says on the tin.
This is the ultimate gift for Christmas, perfect for any foodie. It comes full to the brim of the best products for Christmastime.
A little more expensive, the Ultimate Christmas Selection is a luxury gift to really spoil the receiver!
The Perfect Christmas Gift Hamper
This gift hamper has been created with only one thing in mind – perfection.
It comes with all the trimmings including; sloe gin, chocolates, prosecco and other goodies that are there to really going to impress!
Alongside all these extras, you will also find port, prosecco, 4 delicious cheeses, crackers and of course Spiced Christmas Chutney.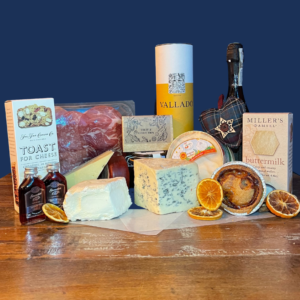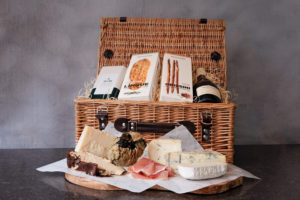 Love Italian Hamper
A Love Cheese veteran of a gift.
This Love Italian gift hamper is a delightful gift, filled with some of Italy's most delectable cheeses, wine and accompaniments.
It also comes in one of our gorgeous hampers, which really up its wow factor!
'Time to Celebrate' Gift Hamper
A gift hamper designed purely to help the receiver celebrate!
Packed full of all the best goodies, this will have everybody feeling well and truly blessed.
To help you celebrate, we've included a bottle of bubbles, a stunning English white wine, chutney, 2 kinds of crackers and 4 kinds of cheese! Packed perfectly in one of our stunning hampers.
Christmas is, after all, a time to celebrate!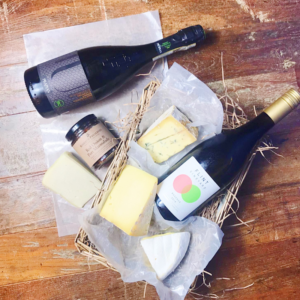 You can explore our full range of gifts here…
Love Cheese x