The 7th Day of Cheese-Mas – 7 Staff Favourites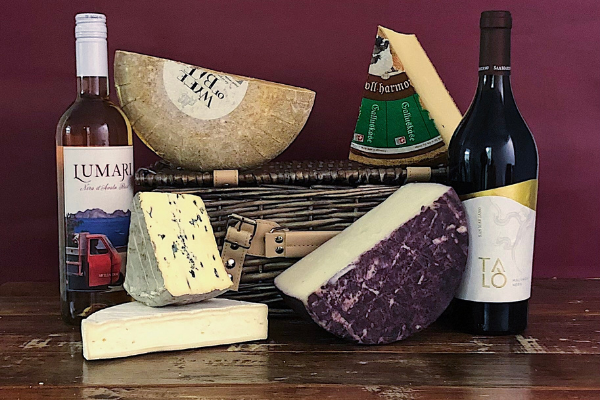 One of the best parts of working at Love Cheese is being able to try loads of delicious food! We've all got our favourites, but there are a few that really stood out for us this year, so we've got together seven of our staff favourites from 2021. Ranging from deep reds to bloomy bries, we all found something that made our year that little bit better.
1. Harry's Favourite
When we asked the Big Cheese himself what he loved most from this year, it certainly wasn't an easy question! In the end, he went with Wyfe of Bath, a delicious semi hard cheese with mouth watering creamy and nutty tones. This cheese is perfect on a cracker or enjoyed with a glass of red, but Harry enjoys Wyfe of Bath best on its own.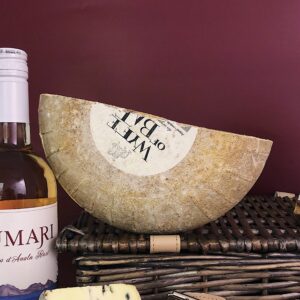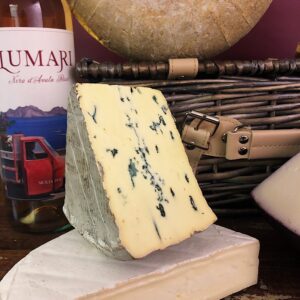 2. Stef's Favourite
Stef is our wonderful warehouse manager who keeps our Love Cheese family running smoothly! Her all-time favourite is Montagnolo Affine, a Brie turned Blue cheese with the most magnificent creamy texture. This light cheese is often referred to as a 'beginners blue' as although it is on the milder side, it is still superbly buttery and salty! Stef loves this best on a crunchy cracker, how will you enjoy it?
3. Jordan's Favourite
Shop manager and cheese and wine fanatic Jordan had no problem telling us which wine was his favourite this year! He chose Talo, a fantastic full bodied Italian red with gorgeous warm and spicy aromas, which is perfect for the winter evenings. This wine is best served with big and bold cheeses, but who could resist a glass on its own?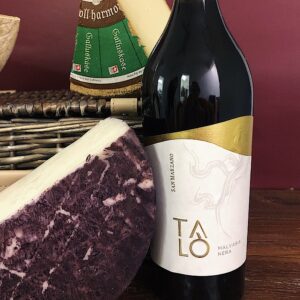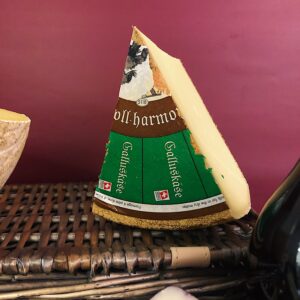 4. Angie's Favourite
Angie, more informally known as Auntie Ange here at Love Cheese, is into the classics, and went with the aged Alpine cheese Gallus for her 2021 showstopper. Gallus is an intensely buttery and creamy cheese, similar to cheddar but with added lactic salt crystals and flavours. If you've been searching for something with a little bit extra, this cheese should definitely be at the top of your shopping list.
5. Jess's Favourite
Shop assistant and Brie lover Jess discovered Wigmore to be her new favourite whilst working in our shop this year. Wigmore is a fantastic sweet and floral soft cheese made to traditional English methods. Jess loves a slice of this Brie melted over our sourdough bread for a quick and easy lunchtime snack, what a treat!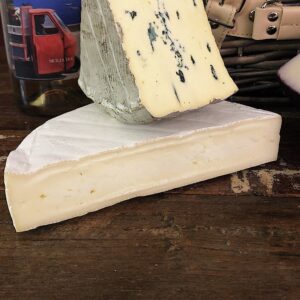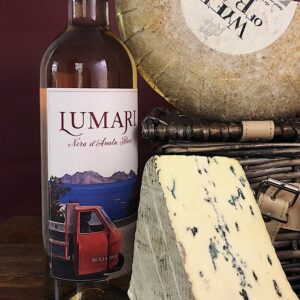 6. Mya's Favourite
hen it comes to white wine, shop assistant Mya knows exactly what she loves and that is Lumari Nero d'Avola Rosi. This pale pink rose is rich in sweet, fruity flavours and hidden tropical aromas . Lumari is another great summer wine, and is one of our favourites to have a glass of in our secret garden…
7. Elle's Favourite
Last but not least we've got our wonderful Elle's favourite, Murcia al Vino aka Drunken Goat. This wine washed Goats cheese has the fruity flavours of a bottle of red followed by the distinct taste of a slice of goats cheese. Drunken Goat goes down a treat in our Secret Garden with a bottle of red, but Elle loves this cheese best with a light cracker to enhance its delicious flavours.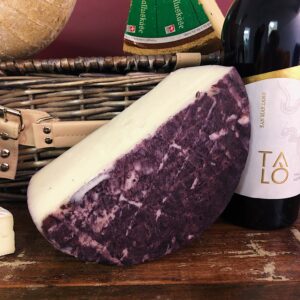 What was your favourite cheese from this year? Have we tempted you to try any of ours? Let us know on our socials @lovecheeseyork ! Merry Cheese-mas!
Love Cheese x
Written by Maddie Bricklebank