The Ultimate Wine and Food Pairing Guide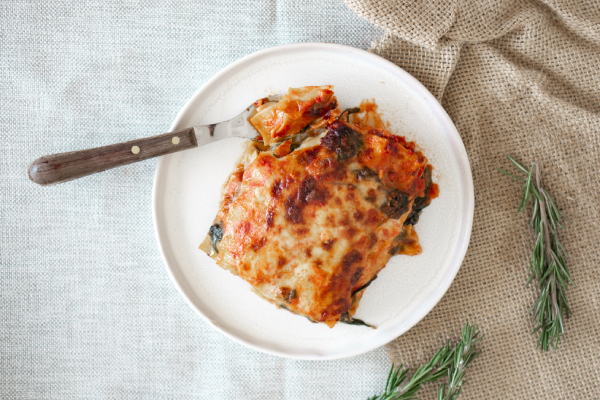 Wine, we love it and if you are a part of the Love Cheese community the chances are you love it too…
But, it can be hard to know what goes with what and when to properly enjoy that bottle you've treated yourself to. So, we thought "let's make this as easy as possible".
From Sunday roasts to risotto, we've paired a wine to all the classic dishes, making all your favourite meals that little bit yummier.
This is your ultimate guide to wine and food pairings.
Sunday Dinner…
First up is a classic, a dish every Brit knows and loves. Aside from the veggies, roast potatoes and other delicious contenders, your choice of meat is really what determines your choice of wine. Whether you prefer a cooked chicken or a roast beef, every dish deserves their perfect wine match.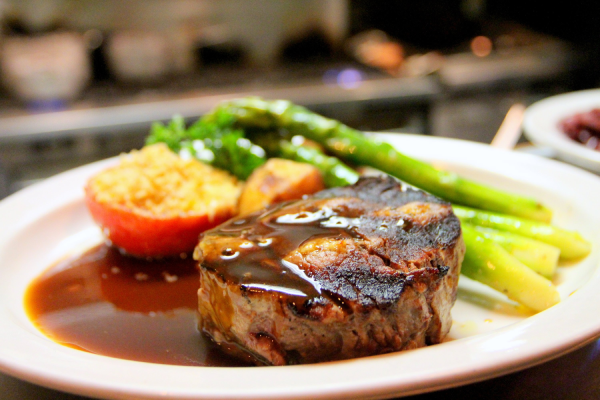 Roast Beef…
If a joint of beef is your meat of choice, we suggest going with a medium to full bodied red with your meal. If you like a fruitier red, we would go with a Pinot Noir such as BlackBooks 'Nightjar". This is a London made red, full of rich, fruity flavours with hints of spice and black pepper. This wine is the perfect treat to enjoy on a Sunday evening with your roast beef.
If you like a red with a little more depth, then fear not, we've got you. Don't Tell Gary, is another wonderful red wine that goes incredibly with red meat. This gorgeous wine is made from Shiraz grapes, with lovely 'jammy' flavours such as cherry, blueberry and notes of spice. Don't Tell Gary is a stunner, we can't get enough of it.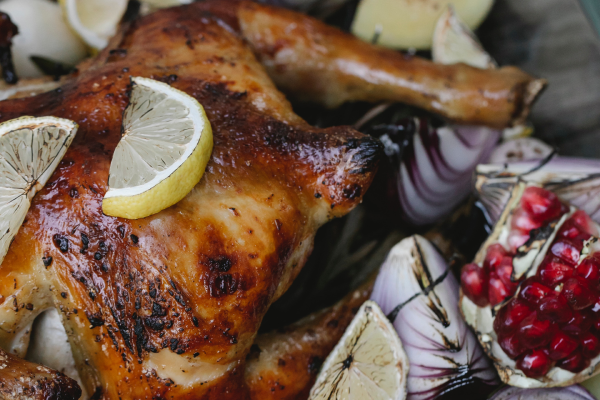 Roast Chicken…
If you're fancying a cooked chicken, a dry white wine is the way to go. The lightness of the chicken perfectly complements the crisp and refreshing taste of any dry white but we recommend you go for the New Hall Vineyard 'Bacchus'. This is a delicious, easy drinking British wine, comes with gorgeous apple and elderflower notes, leaving a lovely crisp aftertaste on the tongue that complements the flavours of a slow cooked chicken.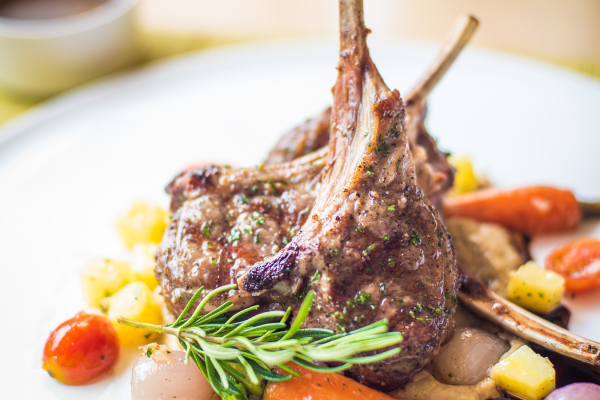 Lamb…
For a dish as rich as a leg of lamb, go bit!! And a Côtes Du Rhône is a perfect match! Massif D'Uchaux's Arbouse is a gorgeous french red that is bold enough to not be overpowered by rich flavours such as lamb or steak. Arbouse is a juicy, fruity red with a taste of cinnamon and nutmeg to give it a taste of spice. It enhances the flavour of the lamb while remaining delicious in its own right.
BBQ's…
Summer has finally arrived, and we couldn't think of anything better than a burger or flame grilled kebab in this weather. Whether you're a meat lover or a veggie craver, there is a wine to match every dish you're cooking.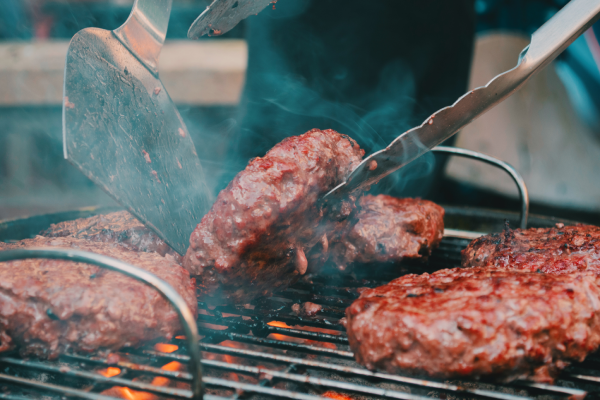 Red Meats…
For those bold flavours you want from a juicy, meaty burger, you have to match it with a red! A full bodied red is essential for matching the fiery flavours of a barbecued burger, so what could be better than a Pinot noir? One of our favourite red wines for BBQs is San Marzano's 'Talo', a delicious Italian red, with gorgeous fruity and warm vanilla flavours, perfect to enjoy on a warm summer's day.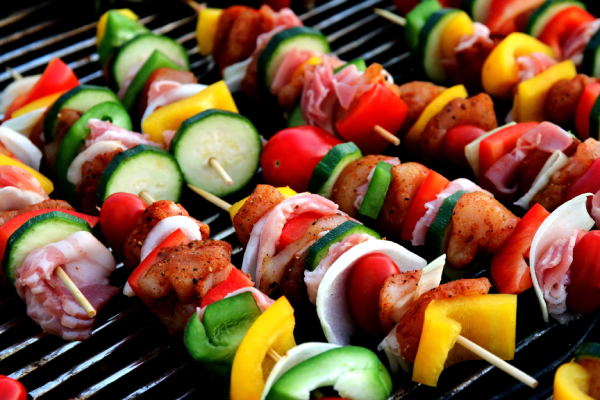 White Meats and Veggies…
For lighter food options such as chicken, seafood or meat-free dishes such as veggie burgers or kebabs, you can't go wrong with a dry rose to add to your meal, plus it tastes amazing in the hot weather! Our favourite is the Archivio Primitivo Rosato, a rose that is a beautiful mix of fresh and floral, perfect for those summer nights and the delicious food that can be enjoyed in the sunshine!
Perfect for Pizza…
We've heard of pizza and Prosecco, and whilst this classic option is perfect for a light and easy meal such as pizza, we've compiled a couple other options for you to try that are just as delicious and compatible.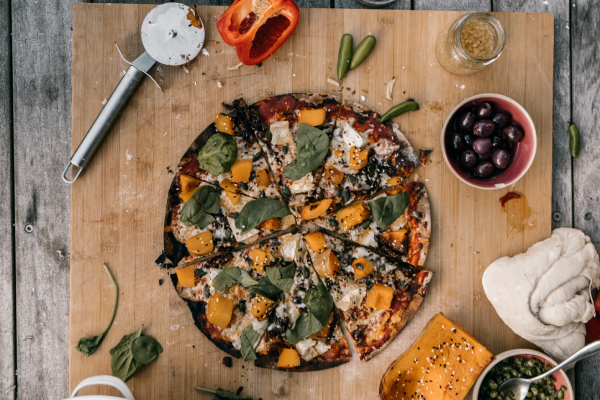 Prosecco…
If you're looking for the perfect Prosecco to enjoy with your pizza, we suggest the extra dry Gocci di Favola, a super fresh Prosecco that has hints of apple and pair to it. Prosecco pairs best with earthy flavours, so we suggest adding mushrooms or an earthy soft cheese such as taleggio to your pizza.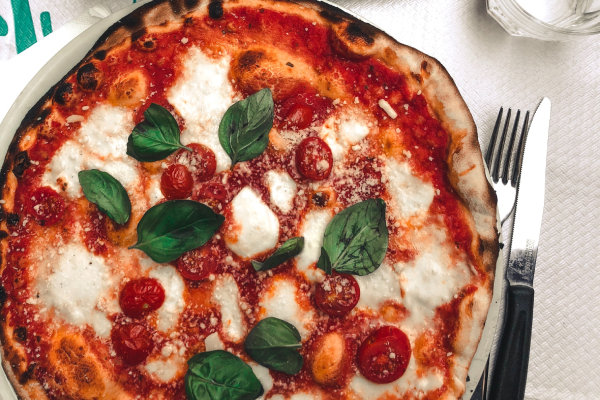 Rose Wine…
Charles and Charles Rose is a delicious wine that gives everything you could want. Made in a french style with flavours of cherry and strawberry, this is perfect with a slice of pizza. Best enjoyed with light toppings such as mozzarella – or even pepperoni! This combo is bound to get your mouth watering!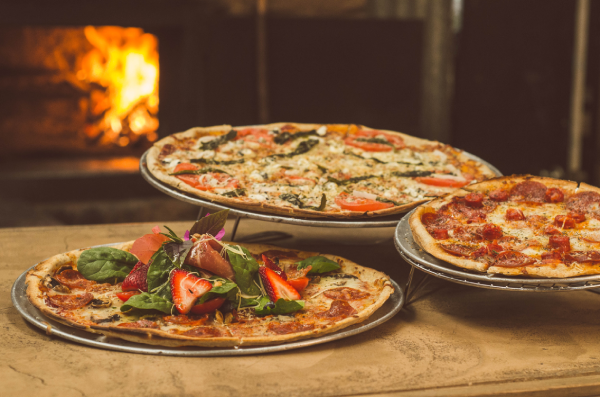 White Wine
Waverider is a stunning New Zealand wine that can be paired perfectly with some leafy green toppings. Waverider is a gorgeous well balanced Sauvignon blanc with the perfect blend of zesty and fruity flavours. It's freshness is great for the acidity of tomatoes or a refreshing salad topping, something we can all enjoy on a hot summer's evening!
Pasta and Rice Dishes…
Whether you prefer a paella or a pasta dish, the perfect wine pairing is there for you to enjoy with your meal. We've got together some of our favourite dishes and expertly chosen your perfect wine to pair it with each, what are you waiting for?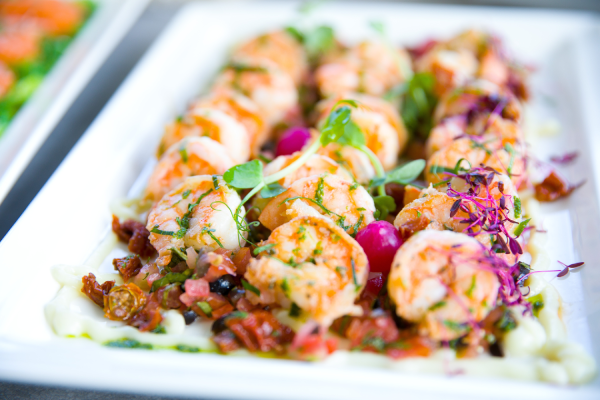 Seafood…
When it comes to dishes such as paella or a linguine, a Verdejo grape is a perfect match. A light white such as Vega Badenes, perfectly matches the light flavours of seafood with its fruity and fresh taste.
If you're looking to pair your wine with a risotto dish, we suggest a dry white such as our Madeleine Angevine, a lovely British wine that's wonderfully crisp and smooth to enjoy with seafood.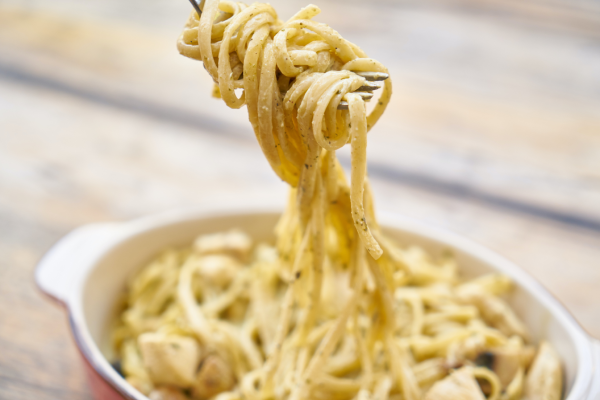 Cream Based Dishes
Dishes such as Carbonara should best be enjoyed with a full bodied red to match its rich and creamy flavours. Vetropuro Carmenere is a sweet red with flavours of strawberries and blueberries to enjoy. This red is dense and full and perfect for matching rich, creamy flavours.
We hope this guide has you equipped for any food and wine combo you desire. If you do take inspo from this post, make sure to tag @lovecheeseyork on Instagram or share with us on Facebook because we love seeing how you love cheese and wine!
Love Cheese x
Written by Maddie Bricklebank