Spring Sensations: This Seasons Must Haves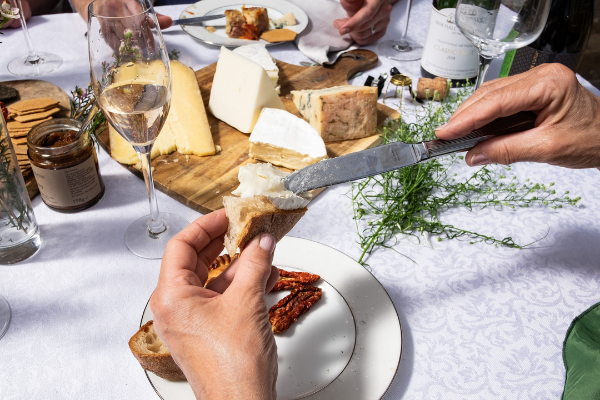 The evenings are getting lighter, and the days are starting to warm up, but what cheeses and wines are best to try this spring? Which cheeses taste best when the weather starts to warm up, and which are best for the colder seasons?
Have you ever wondered why some of our favourites taste best at different times of the year?
From cow to creamery, we are giving you all the deets on which cheeses and wines to try this Spring. Will you discover your new favourite?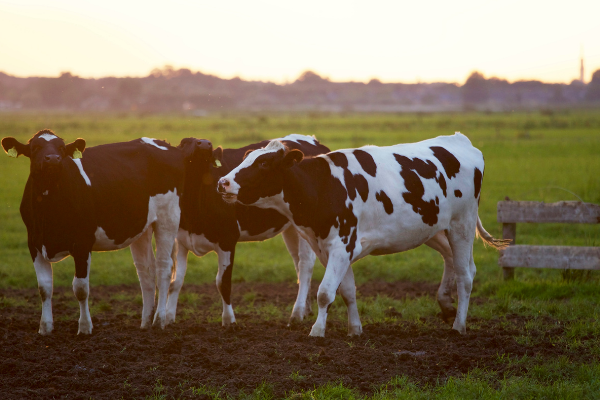 What's the difference between summer and winter cheeses?
Well, it's all in the maturing process…
Every slice of cheese starts with the milk. For winter cheeses, the process starts in summer, and the cows enjoy fresh grass, flowers, herbs and shrubs. This makes the milk sweet, herby and full of flavour. On the other hand, in winter the cows are brought inside and feed on grass and dried hay that has been stored and preserved inside for the colder months. This makes the milk high in butterfat and protein, but milder in flavour. For this reason, the cheeses we enjoy in the colder months are often stronger and richer in taste and flavour, whilst spring and summer cheeses are lighter in taste, perfect for the hot weather.
Milder cheeses like Bries and goat's cheese are perfect to sample in spring, as they are at their peak in flavour. These cheeses have a short maturation time and or often begin maturing when the grass is still rich and fresh.
Best cheeses to have in spring!
Some of the best spring cheeses are fresh and buttery in taste. They go great with a glass of white or rose! Check some of these out:
· Wigmore Brie
· Waterloo Brie
· Ribblesdale Goats cheeses
· Emmental
· Montagnolo Affine
· Rachel Goats
· Pecorino Dolce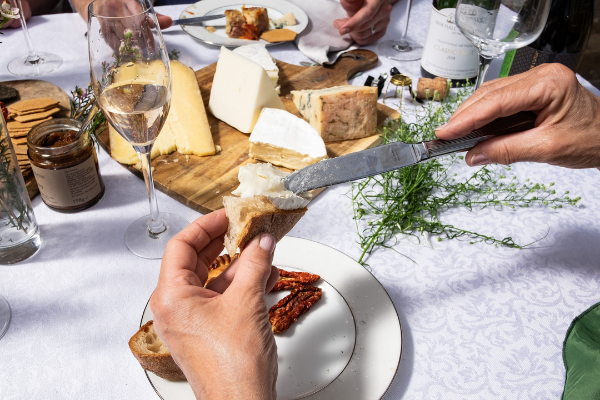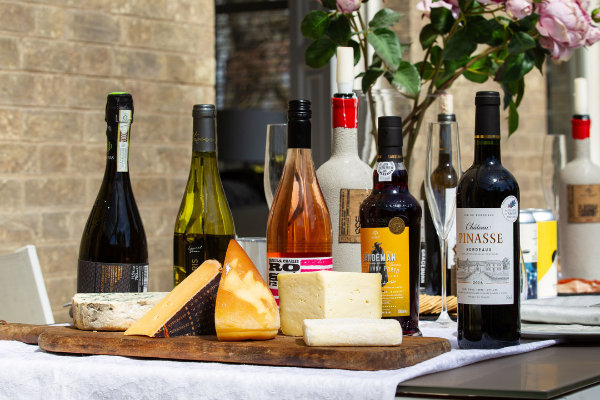 Best wines to have in spring!
When it comes to wine, there isn't a particular month where they taste best. However, most of us tend to drink lighter, fresher wines with lower alcohol levels such as fruity whites and roses to begin the transition into warmer weather.
We recommend:
· Sparkling Wines
· Medium bodied reds
· Light roses and white
One of our favourite whites for spring is Kore Grillo, an intense yet delicate wine with flavours of apples and pineapple, giving it a gorgeous subtle acidity. For roses, our go to is L'Ostal, a light and refreshing wine with subtle hints of sweet fruits.
So there you have it, some delicious spring wines and cheeses for you to try! Which will you give a go first? Let us know on our socials @Lovecheeseyork.
Love Cheese x
Written by Maddie Bricklebank